Andy Cohen Proves That Men Also Love Bravo
Andy Cohen just destroyed any doubt that Bravo is only for women. Cohen bumped into a burly firefighter while shopping near home. He asked the firefighter for his thoughts on The Real Housewives of New Jersey and the got more of an answer than he anticipated.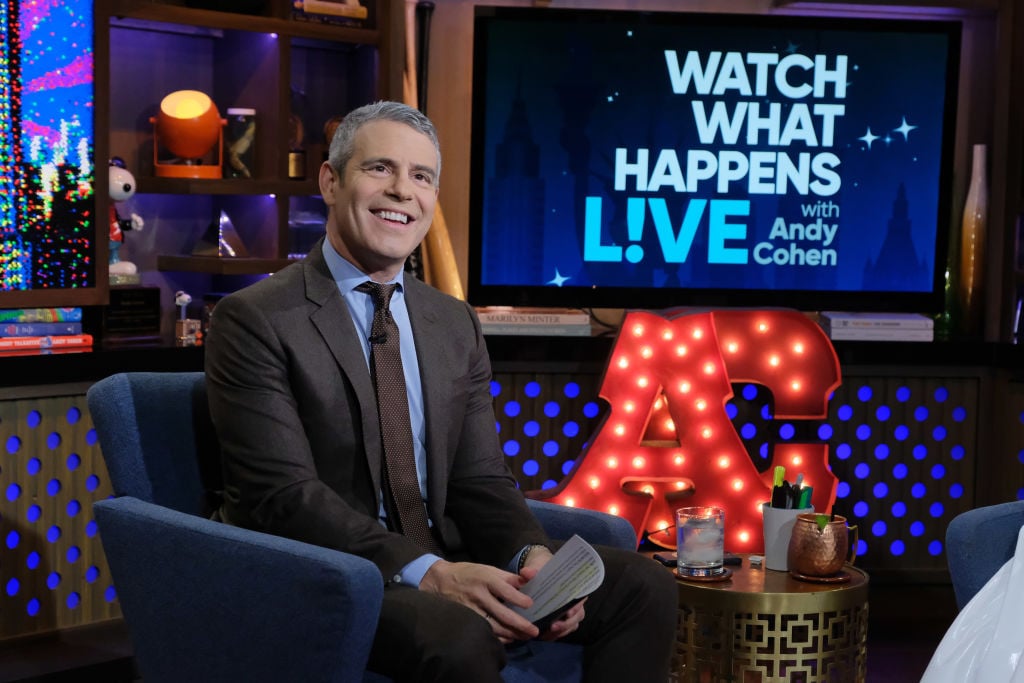 Cohen shared the exchange on his Instagram story and added that fan reaction was tremendous. Cohen looks delighted, sharing that he was at the supermarket and ran into "JP," a local firefighter.
He had an impromptu chat with firefighter JP about the RHONJ reunion, and the fireman didn't hold back. He had opinions about nearly all the ladies and even shared who he thinks is the "hottest" RHONJ Housewife.
Firefighter JP weighs in on the Jersey drama
As Cohen talks to JP, other firefighters are seen in the background laughing and enjoying the exchange. Cohen first wants to know what JP thought of the RHONJ reunion. "It was juicy," he responded, sounding eerily like Bravo superfan, actor Michael Rapaport. "Very juicy."
Who really delivered? "Jennifer [Aydin] came through swingin'," he pondered. "I think it was a little uncalled for, but she had to say what she had to say." Meanwhile, Cohen is cracking up as he stands next to JP. He also wants to know if Teresa Giudice is better off without her husband Joe. "Yes," JP shared. "But he loves his kids. You definitely see that."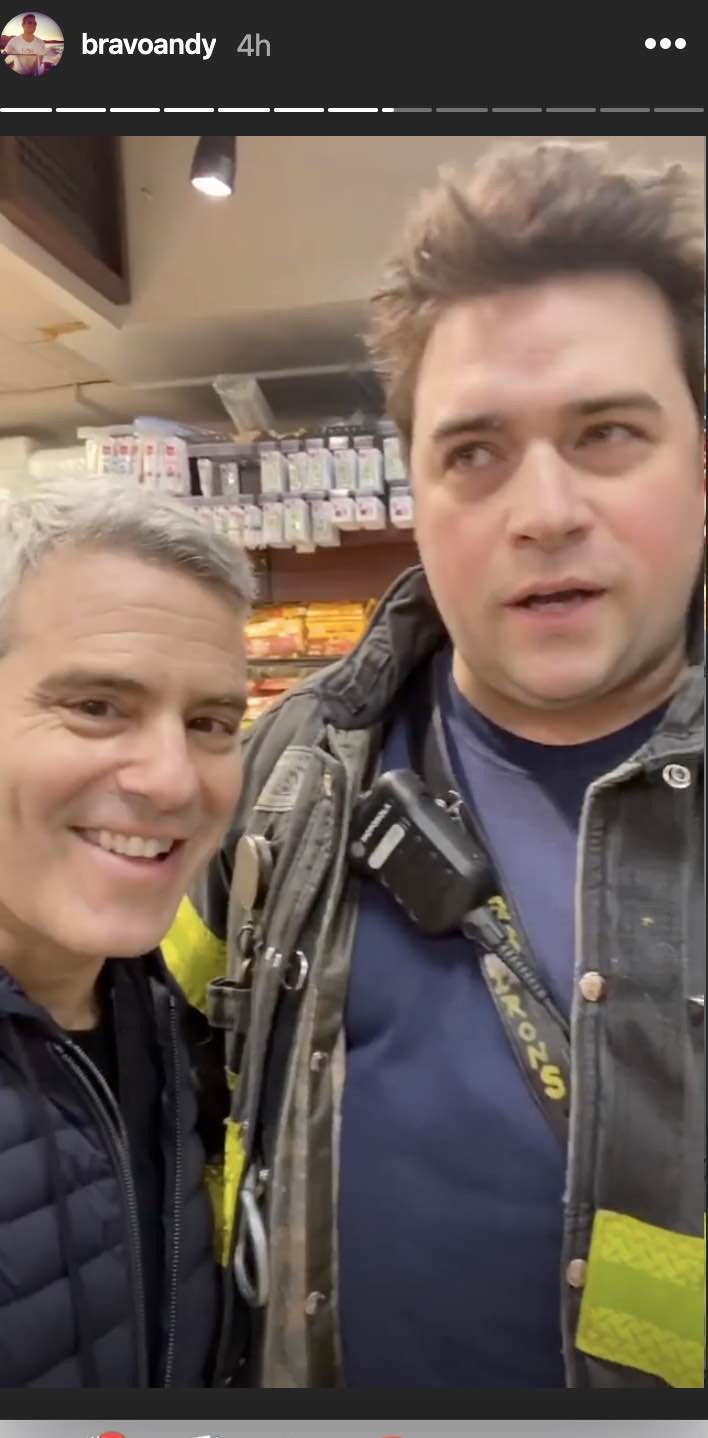 Then Cohen wanted to know who JP thought was the hottest New Jersey Housewife. JP really pondered this dilemma, trying to remember specific names on the spot. Cohen rattled off a number of cast member names. "Melissa [Gorga]!" JP shared. Cohen later shared that he always gets confused about what to call firefighters. Adding he hooked up firefighter JP with tickets for Watch What Happens Live with Andy Cohen. Also, "He wants everyone to know that real men watch Bravo," Cohen added.
This may be how JP got into Bravo
Cohen seemed giddy to have found a manly man who loves Bravo especially the Housewives. He later shared on his Instagram story that he received a number of direct messages from fans wondering if JP was single.
"OK I'm getting a ton of questions wanting to know if firefighter JP is single," Cohen shared. He first asserted that JP was married and it was his wife who got him into Bravo. But then later clarified. "Correction," Cohen said. "Girlfriend, not wife. He's not married. It's his girlfriend." He then gets distracted and notices an Emmy award on a bookshelf behind him. "Is that an Emmy casually placed behind me? It is!"
JP is in good company as a number of "real men" have been vocal about their love of Bravo. Rapaport makes regular appearances on WWHL and has some serious opinions about a number of Real Housewives shows. He recently shared his top three favorite Housewives during a WWHL appearance. "Top three of all time that's easy," he said smiling. "Okay, I'll go [with] the great Bethenny Frankel, the great Nene Leakes, and I have to say, I have to go with Teresa Giudice," he said.  
Source: Read Full Article