'Bachelor' Alum, Kaitlyn Bristowe, Is Gearing up for a Music Career
Kaitlyn Bristowe is certainly putting the platform that she gained from The Bachelor to good use. The reality TV star was a standout on Chris Soules' season of The Bachelor. She was later chosen as the lead of the 11th season of The Bachelorette. Though it's been quite a while since Bristowe's season aired, fans resonate with how dynamic her season was and the fact that she was willing to break the rules.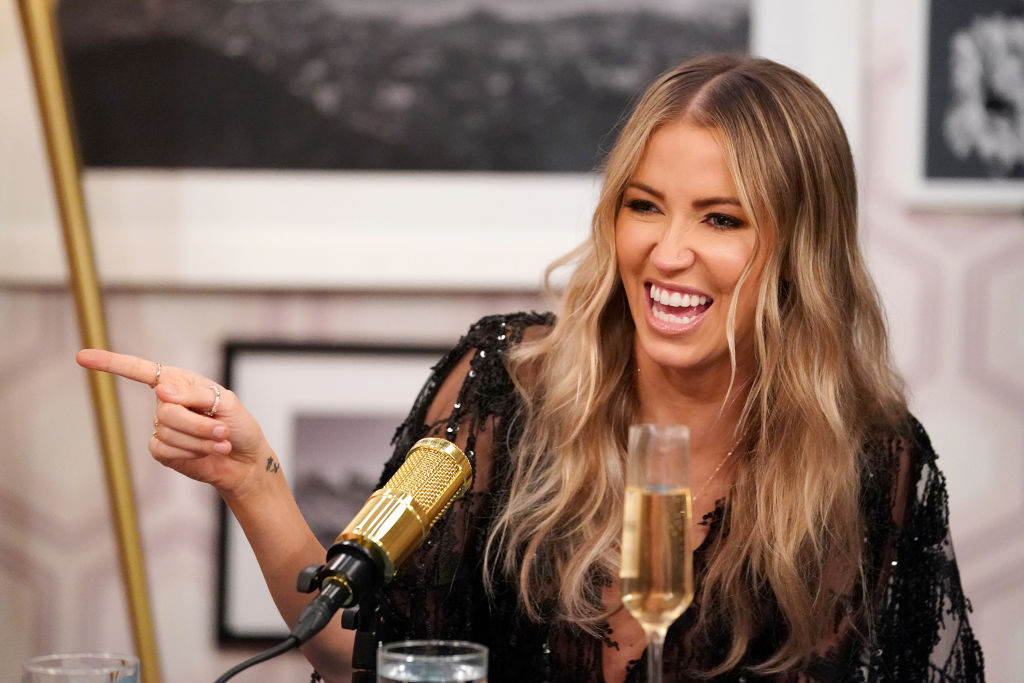 Kaitlyn Bristowe has a popular podcast
Since her season, Bristowe has managed to stay relevant in Bachelor Nation. She seems to be well-liked amongst other alums. Furthermore, fans are delighted that she has found love with Jason Tartick, who hails from Becca Kufrin's season of The Bachelorette. Bristowe also has a podcast that is extremely popular in the Bachelor world where she has conversations with fan favorites like Madison Prewett.
'The Bachelor' alum is launching a new show
Off The Vine With Kaitlyn Bristowe has been a great platform for Bristowe. Not only does she interview alums from the franchise that made her popular, but she also interviews other public figures, couples, and even activists for her podcast. But now, Bristowe is going beyond that and, once again, expanding her platform. She recently announced that she will be launching her new KIN show, 9 To Wine with Kaitlyn Bristowe. The show, which will air on YouTube, gives Bristowe's fans a more in-depth look into her life.
One thing Bristowe has promised that 9 To Wine will entail is a behind-the-scenes look at her music career, which she will be launching soon. Bristowe is committing to trying her hand at singing and releasing her own songs. "I'm going to bring you along with me while I release my music — which I'm terrified about," the Bachelor alum shared with fans in a recent YouTube video.
Bristowe is trying her hand a career at music
But just how did Bristowe get into music? And what, exactly, is causing the fear for her? In a recent interview with Cosmopolitan, Bristowe admitted that music had always been a huge part of her life. However, living in Nashville, one of the musical capitals of the world, she began to get even more invested in it.
"I never really thought about pursuing singing because my whole life was about dance and singing just kind of came with it. But after moving to Nashville, I found myself being friends with country singers or people in the songwriting business. Then I started doing voice lessons and writing some music with some songwriters here as a hobby. Once I started recording, I got some really good feedback," Bristowe shared.
Singing is a huge part of her life
Continuing on, the Bachelor alum shared her fears. She was feeling a bit of imposter syndrome, but now felt compelled to share that part of herself with the world. "I don't want to claim to, like, come off a show and then be on Instagram and now I'm a singer because I'm in Nashville! I've always been afraid that maybe I wasn't deserving of it," Bristowe began.
The Bachelor alum then continued on to share. "That was always a fear of mine, but it's something that I love doing and that I've been doing for the last five years without sharing it. It just feels right to put something out there and show what I've been working on because I am really proud of it," Bristowe added. It'll be interesting to see if Bristowe is able to find success in this bold, new, venture. We're sure her fans can't wait to hear her upcoming music.
Read More Like This: 'BIP': Demi Burnett Finally Shared Why She and Kristian Haggerty Split
Source: Read Full Article