'Better Call Saul' Season 6: Sandpiper Case Might Permanently Turn Jimmy McGill Into Saul Goodman
Better Call Saul will end in 2022, which means Jimmy McGill/Saul Goodman's Sandpiper case should too. Bob Odenkirk's titular role put the legal case on the back burner to deal with more pressing matters like Lalo Salamanca (Tony Dalton). Still, in the sixth and final season of Better Call Saul, Sandpiper will come up again.
Here's a refresher on the case ahead of the Better Call Saul Season 6 premiere in April 2022. Plus, how the nursing home case could be the catalyst that brings Saul Goodman to life.
'Better Call Saul' Season 6 releases on Apr. 18
AMC will release the first seven episodes of Better Call Saul Season 6 on Apr. 18. There will be a break with new episodes returning on Jul. 11, 2022. Better Call Saul's final episode will air on Aug. 15. The final season will have 13 episodes in total.
Sandpiper Crossing nursing home overcharges their elderly residents 
In Better Call Saul's first season, Jimmy finds evidence that his clients are being overcharged by the nursing home Sandpiper Crossing. Jimmy picks up on his client's pension and social security payments being controlled by the facility. After looking into the other resident's personal finances, Jimmy notices something fishy.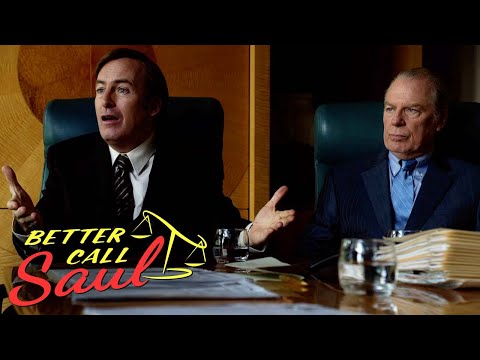 With the help of his brother Chuck (Michael McKean), Jimmy uncovers evidence of Sandpiper overcharging their residents. With enough evidence, Jimmy could have a class-action fraud lawsuit on his hands. He and Chuck consult with Sandpiper's legal counsel and present the evidence they have in the first season, which is enough to build a Racketeer Influenced and Corrupt Organizations (RICO) case.  
Kim Wexler pitches a way to end the Sandpiper case in 'Better Call Saul' Season 5
Six seasons later, some fans have forgotten about the Sandpiper case in Better Call Saul. But It's still an essential part of the narrative.
The Sandpiper case resurfaces in the season 5 finale when Kim Wexler (Rhea Seehorn) proposes a Saul Goodman-style scheme to settle. Holed up in a luxury hotel hiding out from the cartel, Kim and Jimmy play a game of increasingly evil hypotheticals. Kim proposes framing Howard Hamlin (Patrick Fabian) for a crime he didn't commit, like misappropriation of funds.
Doing so would lead to the Sandpiper lawsuit settled, leaving Jimmy (and, by extension, Kim) with the compensation they're owed. But doing so could potentially get Kim disbarred and send her and Jimmy/Saul to prison, hence Jimmy's shock at her even suggesting it. 
Kim Wexler might be conning Jimmy McGill
Jimmy/Saul will be a millionaire whenever the Sandpiper case ends. He and Kim can finally buy a house they've always wanted, start their own firm, and fund her public defender work. But what if Kim's been playing the long game and conning Jimmy all along? 
Since she's nowhere to be found in Breaking Bad, fans know Kim's time with Jimmy is coming to an end in the final season of Better Call Saul. But how does Kim leave Jimmy's life?
It's possible she could be conning Jimmy for the money from the Sandpiper case — money she could use to fund her dream firm where she caters to low-income clients. It's still not fully clear why Kim and Jimmy got married when they were on the verge of breaking up (most assume it was so they couldn't testify against each other). 
A betrayal by the woman he loves could be what it takes to turn Jimmy into the absolute worst version of himself — Saul Goodman. Watch the final season of Better Call Saul beginning Apr. 18. Catch up on previous seasons on AMC.
Source: Read Full Article