'Blue Bloods': Tom Selleck Changed How Frank Reagan Was Originally Written
Frank Reagan, played by Tom Selleck, is a powerful figure in his family and in the police force on Blue Bloods. Most fans probably can't imagine him being anything but a kind yet strong leader. But apparently Frank was originally written differently. Find out how the actor claims to have changed how his character acted and more.
Tom Selleck wanted Frank Reagan to be flawed on 'Blue Bloods'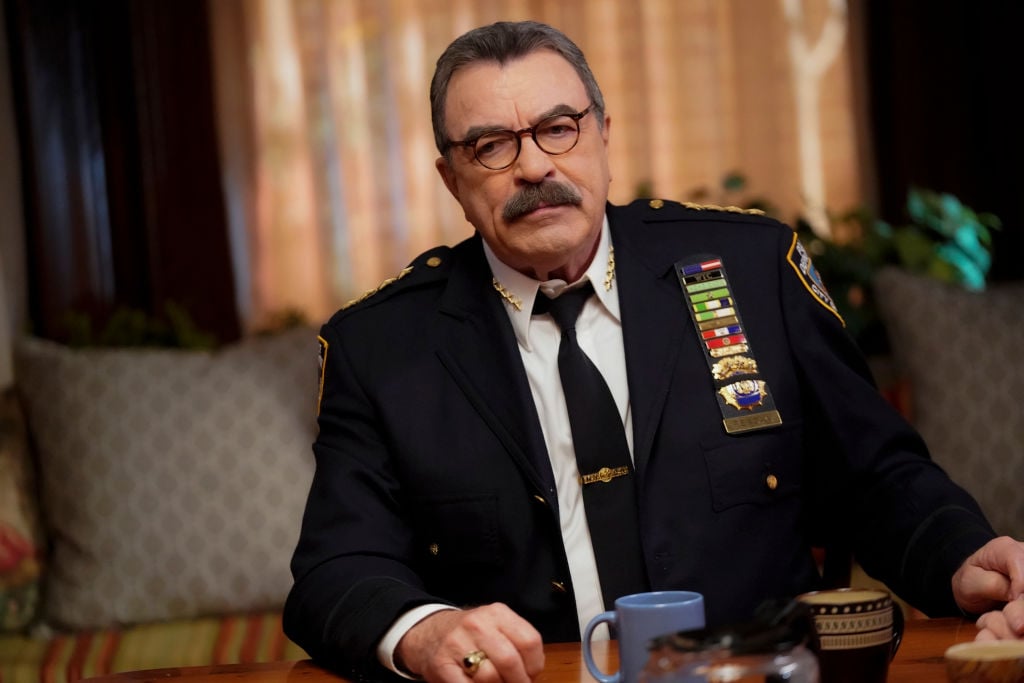 Frank has a lot of responsibilities given his position as police commissioner. However, the actor wanted him to have flaws like a real person.
"You never stop being a dad even though your kids are grown. Look, Frank's flawed," he told Parade. "I've worked very hard to make him flawed because he's not easy to work for. He takes things out on his people and his family sometimes, and yet people like him."
He continued, "That's the best kind of character to play. He tries to do the right thing. There aren't a lot of good, strong, examples of patriarchs trying to do the right thing on television. So I think that performs a certain function; fathers are important."
He'll continue the role as long as his co-stars return
The show is still going strong in its tenth season. Selleck talked about his decision to move forward with this with Deadline.
"I signed up for a year because that's what they were offering," he explained. "I love the show. Don't tell CBS that because I got to be a good negotiator."
He then revealed what it would take for him to walk away from the show. "Let me say that it's not like you can get a new detective and bring him to the family dinner table. These people are related. So, as long as my fellow actors wanted to come back, and that was my only real criteria, I was coming back."
This season Frank has continued to wade through political waters. The show got a new character with Mayor Chase, who tried to get Frank to get rid of one of his employees. The politician was unsuccessful, but this probably won't be the last time the characters butt heads.
Frank is known to maneuver tough situations with the help of his team with a level head. However, that's apparently not how he was always written.
Selleck said he changed how Frank worked
Blue Bloods fans know Frank as the strong boss who doesn't need many words. However, the actor previously said that wasn't how the police commissioner was originally written.
"There were a couple of early scripts when I would be barking out orders: 'Send eight cars there! Do this! Do that!' I said to the producers, 'I don't have to prove I'm the boss. I am the boss, or you wouldn't have hired me,'" Selleck told TV Insider. "I can play that serious gravitas, but I'm happy that when [executive producer] Kevin Wade came in, he gave Frank some humor."
That explains Frank's powerful moments that involve few words. It sounds like Selleck put a lot of thought into playing the character.
Source: Read Full Article