Charlize Theron Says She 'Got Hit in the Face Pretty Hard With Depression' Gaining Nearly 50 Pounds for 'Tully'
Charlize Theron is no stranger to physical transformations. She's among the many Hollywood actors to become unrecognizable for a role. The Oscar and Golden Globe winner earned critical and public acclaim for her 2003 turn in Monster. But when it came to transforming herself for 2018's Tully, Theron says she experienced depression.
Charlize Theron plays Marlo, a suburban mother, in 'Tully'
Tully tells the story of Marlo (Theron), a mother of three. When she and her husband, Drew (Ron Livingston), welcome their third child, a nanny, Tully (Mackenzie Davis), is hired to help out in the evenings. Unexpectedly, Marlo finds herself developing a strong bond with Tully. 
Written by Diablo Cody (Juno), Theron's performance in Tully landed her a 2019 Golden Globe nomination for Best Performance by an Actress in a Motion Picture – Musical or Comedy. However, she lost out to Olivia Colman, according to the Hollywood Foreign Press Association, for The Favourite. 
She gained nearly 50 pounds to 'feel what this woman felt' and 'get closer to her'
Ahead of the movie's theatrical release on May 4, 2018, Theron discussed the physical transformation she went through in Tully with ET.
"I gained close to 50 pounds for this film," she said. "I just I wanted to feel what this woman felt, and I think that was a way for me to get closer to her and get into that mindset."
Theron recalled how she would wake up in the middle of the night to eat macaroni and cheese to maintain her weight for the film.
Eating whatever she wanted lost its appeal fast, Charlize Theron says
In the same interview, Theron described how much fun she had early on in the transformation process. However, those feelings faded fast. 
"The first three weeks are always fun because you're just like a kid in a candy store," she said. "So it was fun to go and have breakfast at In-N-Out and have two milkshakes. And then after three weeks, it's not fun anymore. Like, all of a sudden you're just done eating that amount and then it becomes a job."
Theron continued, calling her resulting feelings of depression "a huge surprise."
"I got hit in the face pretty hard with depression," she said. "Yeah, for the first time in my life I was eating so much processed foods and I drank way too much sugar. I was not that fun to be around on this film."
She called losing the weight she gained for the role a 'very long journey'
After Tully, Theron spent around 18 months shedding the 50 pounds she'd gained. And it was a difficult task.
"There's nothing fun about that," she said. "It took about a year and a half. It was a long journey, very long journey."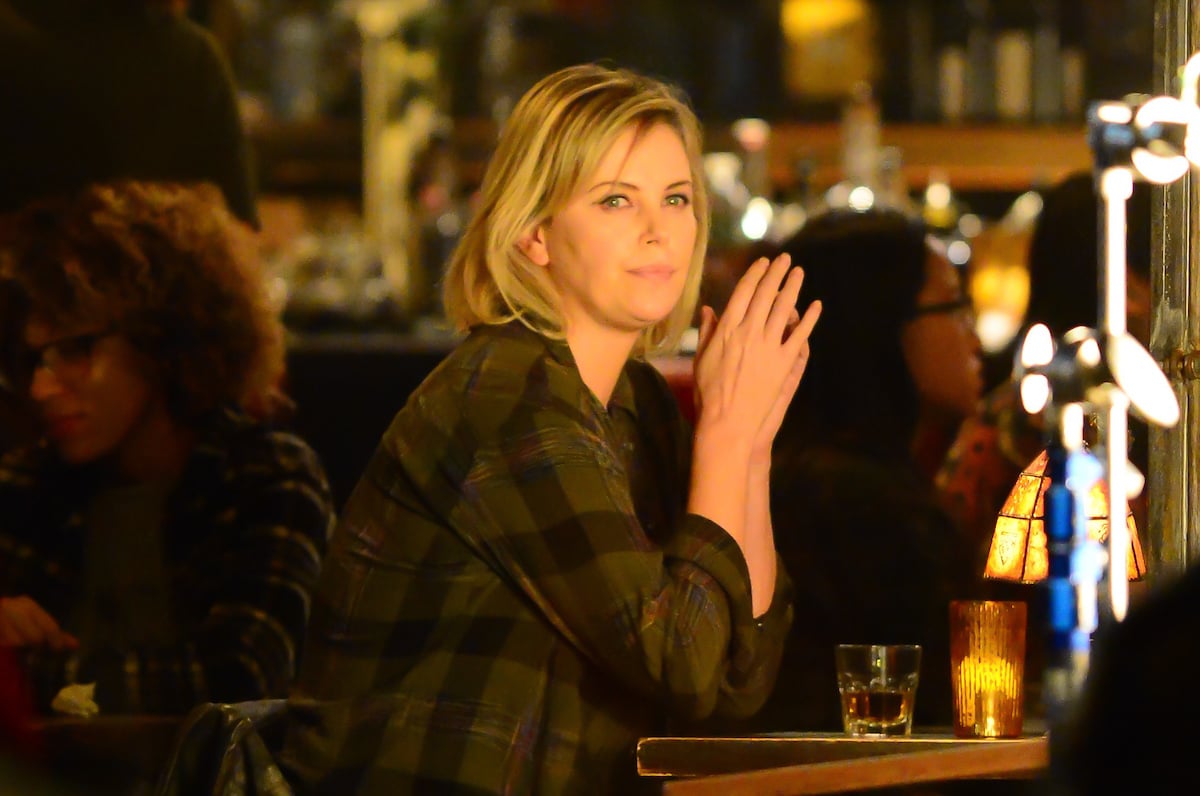 What made it especially difficult? The reason for her physical change wasn't public. 
"It's hard because I had press junkets and movies around it and nobody knew that I had done it for this," Theron said. "And I think in the beginning everybody thought I was wearing, like, when the first photos came out, everyone [thought it] was, like, prosthetics. And then I went on press junkets and it was like nobody knew."
Source: Read Full Article