'Double Shot at Love': Is the MTV Reality Series Over?
Double Shot at Love felt like the Jersey Shore spinoff reality TV fans needed. Now, after two successful seasons of Pauly DelVecchio and Vinny Guadagnino living with their exes, it looks like the series is done for. MTV fans uncovered a hint that might confirm they're never getting another season of Double Shot at Love again.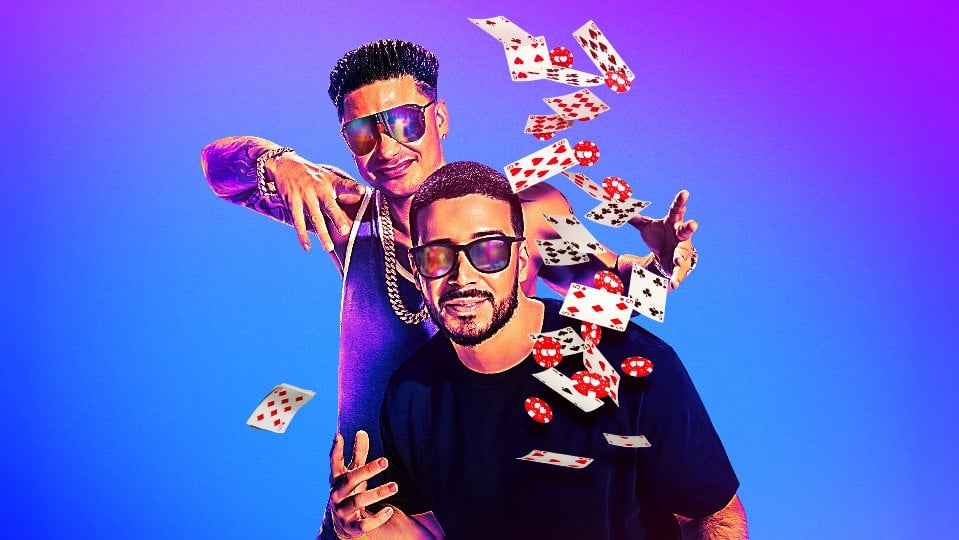 'Double Shot at Love' started as a dating show but ended up being more like 'Jersey Shore'
In season 1 of Double Shot at Love, eligible bachelors Guadagnino and DelVecchio were looking for love. After dating 20-some women and living together in a house a la The Bachelor, only Guadagnino left with a girlfriend. Ironically, DelVecchio is now in a committed relationship with Nikki Hall, the woman he previously told he was going to "roll solo."
When MTV brought the show back for another season, DelVecchio and Guadagnino returned, as did some of their exes. But the premise of the show wasn't for the Jersey Shore stars to find love. Instead, they helped their exes and a few new roommates get jobs in the Las Vegas nightclub scene. Of course, DSAL Season 2 had its fair share of romance, including DelVecchio and Guadagnino rekindling their relationships from season 1. Naturally, when season 2 concluded, fans were eager to hear news of a possible season 3. Some fans thought a new season might be MTV's way of taking the Double Shot at Love cast and making them "this generation's Jersey Shore." Now, it's beginning to look like the show is over.
One 'DSAL' star had some fans convinced filming for season 3 began 
Antonio Locke, known by many as "Pool Party Papi," shared a photo on Instagram on January 8, 2021 that had many Double Shot at Love fans convinced they started filming for season 3. "Happy new year! Let's get back to this…" he wrote. The photo showed Locke holding a camera on co-star Nicky Curd with a security guard in the background. Locke tagged the official DSAL Instagram account in his caption and used the geotag for The LINQ in Las Vegas, where they filmed season 2. Fans eventually figured out Locke's post was a throwback to filming. The chances of another season of Double Shot at Love are even more unlikely. 
According to 'Double Shot at Love's Wikipedia page, the show is over 
Leave it to fans on Reddit to figure out the MTV reality series is over. Despite how many fans wanted to see the DSAL cast again, it looks like it's time to move on. "[The] release date says April 11, 2019-October 8, 2020 instead of April 11, 2019-present," a fan on Reddit pointed out. "On MTV's original programming list, Double Shot at Love is on the list of former programs instead of current programs."
Some fans think DelVecchio and Guadagnino are the reason the show isn't coming back. "Pauly, Nikki, and Vinny didn't want to do it and work with those disloyal people," one fan replied. Other fans are disappointed Double Shot at Love won't return because it's "more exciting than the current Jersey Shore." Still, other fans wanted a third season to get more of a glimpse at DelVecchio's relationship with Hall. Fortunately, it seems like she will continue playing a more significant role on Jersey Shore: Family Vacation. Fans will have to tune in to new episodes when that series returns. 
Source: Read Full Article