'Escape From Pretoria' Film Review: Daniel Radcliffe Prison Break Drama
This true story of a legendary jailbreak by anti-apartheid protestors skimps on character but delivers some familiar genre thrills
Mandela becomes national president of the ANC Youth League in 1951.
Mandela and his ex-wife, Winnie, at their wedding in 1957.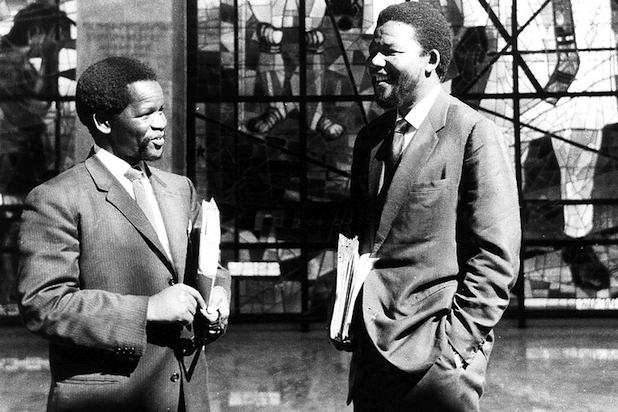 Mandela with fellow anti-apartheid activist and central figure in the African National Congress (ANC), Oliver Tambo, circa 1960.
Mandela celebrates his release from Victor Verster Prison with wife, Winnie, on Feb. 11, 1990 after 27 years behind bars.
Mandela shakes hands with British Prime Minister Margaret Thatcher on July 4, 1990 during a visit to the United Kingdom.
Mandela delivers his first public speech in Cape Town on the same day he was released from prison in 1990. With Winnie by his side, he urged white South Africans to join ANC in working for a new South Africa.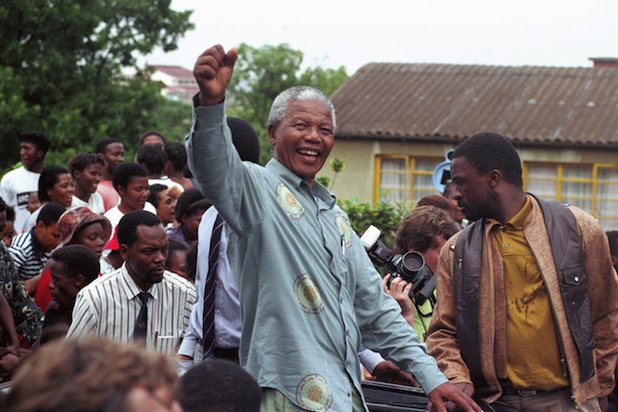 Mandela acknowledges a crowd of supporters at an election rally on April 21, 1994 just days before he made history by being elected as South Africa's first black President.
Mandela shakes hands withformer President and Deputy President Frederik de Klerk at the May 1994 inaugural sitting of South Africa's first all-race parliament in Cape Town.
Mandela pictured with President Bill Clinton on the White House lawn during a visit to the United States in 1994.
Mandela addresses a joint session of the United States Congress on Oct. 6, 1994.
Mandela walks with Pope John Paul II after his arrival at the Johannesburg airport in September of 1995 during the pontiff's first official visit to South Africa.
Mandela poses next to New Zealand Prime Minister James Bolger (middle) and Queen Elizabeth II (right) during a royal visit to New Zealand in November of 1995.
Mandela meets Princess Diana during her visit to Cape Town in March of 1997 — five months before her death.
Mandela welcomes his presidential successor, South African President Thabo Mvuyelwa Mbeki, at the inauguration ceremony on June 16, 1999.
Mandela presents Michael Jackson with a lifetime achievement award on Sept. 4, 1999 during the
the Kora All Africa Music Awards.
Mandela receives two honorary doctorates of law at the Sydney University in Australia on Sept. 4, 2000.
Mandela greets former Spice Girl Mel B and her daughter at the South Africa "Freedom Day" Concert in London's Trafalgar Square on April 30, 2001.
Mandela hangs out with U2 frontman and humanitarian Bono after a meeting on Mandela's Johannesburg home in May of 2002.
Mandela is applauded by Oprah Winfrey at his star-studded 85th birthday in July of 2003.
Mandela and his wife, Graca Machel, attend a press conference for an AIDS charity in November of 2003.
Mandela meets actor Will Smith ahead of a 2005 charity event in South Africa.
Mandela meets with President George W. Bush in the Oval Office of the White House in May of 2005.
Mandela is helped to the podium by British Prime Minister Tony Blair during a statue unveiling ceremony in his honor at London's Parliament Square on August 29, 2007.
Mandela receives his 90th birthday greetings from the South African rugby and football national team on August 4, 2008 at the Nelson Mandela foundation in Johannesburg.
Mandela and his wife, Graca Machel, greet fans before the 2010 World Cup soccer final between the Netherlands and Spain on July 11, 2010.
Nelson Mandela, who died at the age of 95 on Thursday, rallied for equal rights for blacks during South Africa's apartheid, and then spent decades behind bars before becoming the first black President of South Africa. Take a look back at his long and celebrated life in pictures
Source: Read Full Article