Fans Think Nany González Doesn't Have a Chance of Winning 'The Challenge' Season 35
Fans have been watching MTV's The Challenge for decades, and it's hard to believe how long some of the veterans on the show have been competing. We know Challenge greats, like Cara Maria Sorbello and Johnny "Bananas" Devenanzio, have been on the show for over a decade. And we can't forget about Nany González, either, as she's proven to be a tough competitor for years.
González got her start with MTV via The Real World back in 2011, and she then went on to compete on The Challenge: Battle of the Seasons in 2012. Since then, we've seen her on Rivals II, Battle of the Exes II, and War of the Worlds, just to name a few. However, she hasn't won any of the seasons she's competed in. And now that she's back for Season 35, Total Madness, many fans don't think she has what it takes to win this season, either.
Nany González took a long break from 'The Challenge'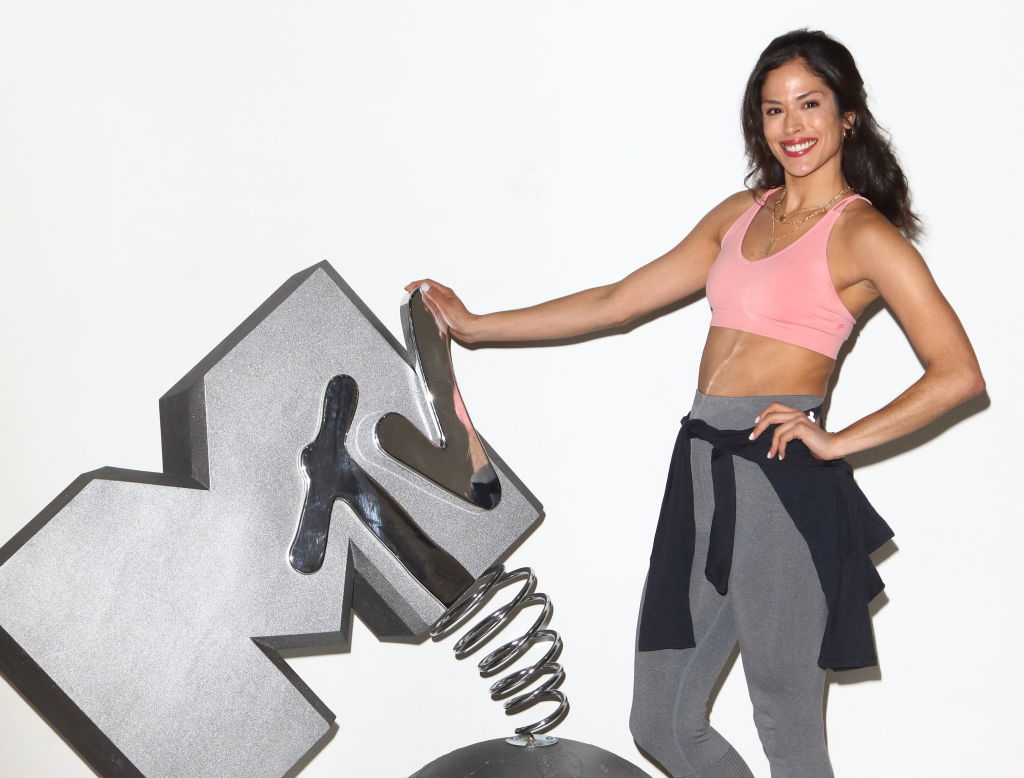 González is known for being a relatively calm and loyal player on The Challenge. But we've seen her get emotional, as real friendships of hers have been broken from the game. And it seems the competition was getting to her, as she chose to take a three-year hiatus prior to her return to the game in 2019.
"So my last show was Rivals III and that's when I decided to take a break," González told Betches. "I went back to school for esthetics and I graduated, worked really hard, and now I work for a medical spa in Chicago in the West Loop." As for why she returned, she noted "the timing was right," as she already spent several years establishing her career and got the approved time off from her job.
González knows the competition gets stiffer and stiffer with each season, too. "I guess when you line everybody up, especially all the girls, there are a lot of great competitors," she mentioned to Betches regarding the cast of War of the Worlds. "So yeah, there was a lot of competition for sure! But nobody that I was afraid to go against. I was ready for anything."
She's returning for Season 35, 'Total Madness'
González still has a winning spirit, and she's ready to fight for the big money during Season 35. So far, we don't have too many details regarding what the season entails. But it looks like it might be the most difficult yet. In the trailer, host T.J. Lavins mentions to get to the end, every single player will have to participate in an elimination round.
"I'm done with people skating by," Lavin says. "The only way to make it into a final is to win an elimination."
As for González, we're not sure what the season holds for her. But we're looking forward to seeing her on the show again. MTV's Instagram gave her the "Ride or Die" award, too, since they know she's one of the most loyal with her friends on the show.
Many don't believe she should even bother competing
https://www.instagram.com/p/B9Pg-diDZ6G/
While González has plenty of faith in her abilities, MTV's followers don't feel the same.
"Nany can go ahead and retire. The never ending story of her falling short is TIRED at this point," one follower commented on her "Ride or Die" award Instagram post. "I wouldn't be surprised if this season isn't anything different."
"The only thing Nany will ever win! A participation award," another follower commented.
"Really? Her? She's kinda terrible and has a huge sense of entitlement but nothing to prove for," yet another added.
We'll have to wait and see how González performs during Season 35. But we're looking forward to watching Total Madness and the alliances González forms with the other competitors who have her back.
Check out Showbiz Cheat Sheet on Facebook!
Source: Read Full Article