'General Hospital': Why Did James Franco Join the Show to Begin With and Who Portrays His Character Now?
Over ten years ago, James Franco began appearing on General Hospital and it just about confused Hollywood. Years later, the character, ironically named Franco, is still on the show, but he very different than the 2009 version.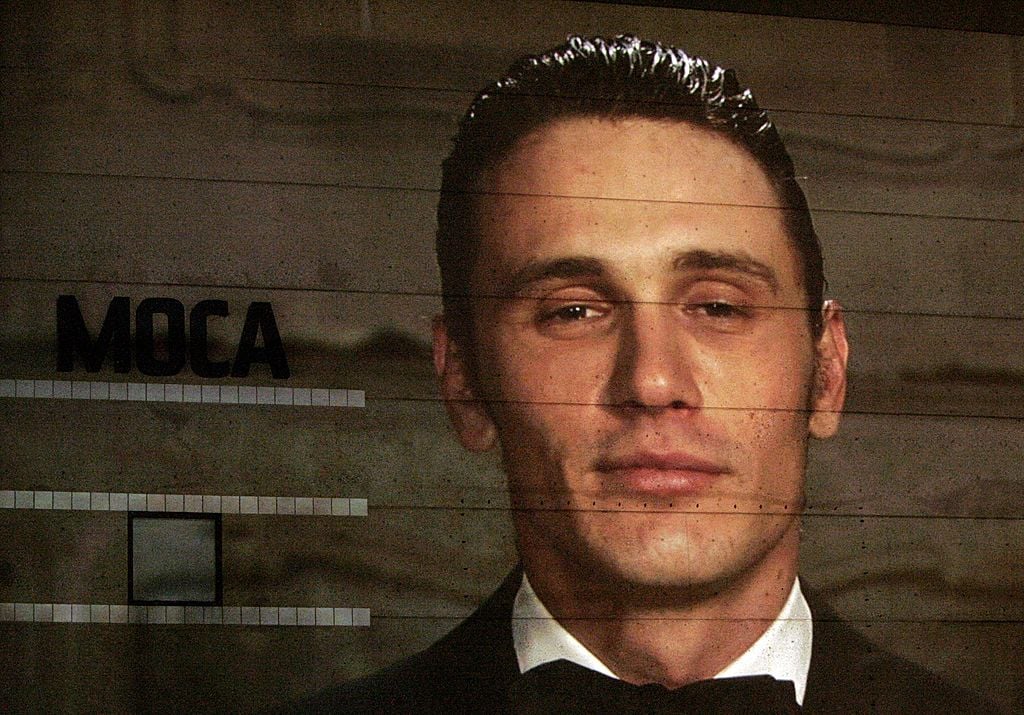 James Franco joining the show was odd and intriguing
James Franco, who was then one the biggest movie stars in Hollywood and in his prime, first joined the show in 2009 after specifically seeking out a soap opera role. He shared the same agent with Steve Burton, who plays General Hospital's Jason Morgan, so he decided to come aboard the show. He initially signed on for 20 episodes and was credited as a "special guest star." He filmed those first 20 episodes in just three days.
After appearing initially from late 2009 to early 2010, he then returned for a summer run later that year. He then reappeared in February 2011 for a couple of episodes to coincide with him hosting the Academy Awards. Then, he had a run on the show from September 2011 to January 2012, which was the last time he played the character. During his time on General Hospital, he also portrayed the character on the primetime spinoff, General Hospital: Night Shift.
After the actor decided he wanted to be on the show, he then decided to turn his performance into a performance art show and a film that premiered at the Tribeca Film Festival.
Many writers and critics thought that the actor's appearance on the show was a spoof or satirical in nature. Some called it " bizarre-but-fascinating." The Wall Street Journal wrote, "When actor James Franco announced last month that he would be shooting a two-month arc on the soap opera General Hospital, fans were puzzled. Had he lost a bet? Was this an elaborate prank? Was he a closet Luke and Laura junkie?" 
The character was ultra polarizing and wreaked havoc
On the show, the character was first introduced as an artist who was a murder and sociopath. He created the character along with General Hospital's writers. "I wanted their full treatment, so all I said was that I wanted to be an artist and I wanted my character to be crazy," he told The New Yorker at the time.
In another interview, the actor said, "Franco is an artist who works with death. He works in a lot of different ways. He does graffiti, performances, photographs. He creates installations based on murder scenes featuring murders he possibly was involved with. He's interested in pushing the boundaries of art – both aesthetically and ethically – and he will go way too far."
The character wreaked havoc on Port Charles and was obsessed with Jason Morgan. He ends up kidnapping Carly Corinthos, Sam McCall, and Maxie Jones and toys with Jason by planting bombs. He leaves town but then comes back and has Michael Corinthos attacked in prison. He also stages a live exhibit but only uses it as another opportunity to taunt and mess with Jason. He ends up saying he also bombed the wedding limo of Brenda Barrett and Sonny Corinthos.
Franco then follows Jason and Sam to their honeymoon and leads them to think that he raped Sam. For a period of time, it is thought that Franco could be Jason's fraternal twin brother but that is found to not be true. Jason ends up killing Frano but he turns up alive and with a new face, portrayed by Roger Howarth of One Life to Live fame.
James Franco's exit and a recasting that rebooted the character
Once Howarth is in the role, a lot of Franco's wrongdoings are retconned. He is said to only have made Jason and Sam believe that he raped her, he didn't instruct Michael to be beaten in prison and more.
Sooner or later, it is revealed that Franco had a brain tumor which altered his personality and essentially made him commit all of the atrocities that he inflicted on everyone. He is also revealed to be the child of legacy characters Heather Webber and Scott Baldwin.
Now in the present, while the character isn't completely normal, Franco is as normal as he could ever be on the soap opera and is almost a far cry from the same character introduced by James Franco over a decade ago.
General Hospital airs weekdays on ABC.
Source: Read Full Article