Hannah Ann Sluss Is 'Trying to Figure Out' Why Kelley Flanagan Made an Appearance on 'The Bachelor' Finale
Peter Weber's season of The Bachelor has finally come to a close — and it certainly didn't end the way we expected. All season long, host Chris Harrison hinted that Weber didn't even know how his season would end. And now we know exactly what Harrison meant, as Weber's relationship with Madison Prewett is still seemingly up in the air.
It was a long and winding road to the finale — and Hannah Ann Sluss got her heart broken in the process. But there are a few other lingering questions that remain. And everyone's wondering why contestant Kelley Flanagan was at the finale, including Sluss. Here's what Weber's ex had to say about the infamous lawyer.
Hannah Ann Sluss was heartbroken at the end of 'The Bachelor'
Those who watched Weber's season were shocked by how everything went down. Sluss was kind, caring, and genuine when it came to her feelings — and she gave Weber 110% when it came to her heart. In the end, he proposed to her, though it was clear he still had strong feelings for Madison Prewett, who chose to leave the show on her own accord. Several months into Weber and Sluss's engagement, they had a serious talk about where they stood — and Weber made it clear he couldn't return Sluss's strong feelings.
"When I said, 'yes' to you, I said yes to a partnership. And I said yes to us being teammates and us working through things together," Sluss told Weber before their breakup, E! News reports. "But if you can't give me that love in return, then that's not a relationship."
During the live finale, Sluss and Weber came face-to-face once more. And Sluss revealed that Weber also noted he needed closure with ex Hannah Brown after proposing to Sluss, shocking audiences.
Sluss says she doesn't know why Kelley Flanagan was at the finale
https://www.instagram.com/p/B8rvOJbg2m0/
There were quite a few shocking moments during the live Bachelor finale. Prewett returned, and Weber's mother had many strong words for her. But aside from the Prewett-Sluss-Weber triangle, we can't forget that Flanagan also made an appearance.
Flanagan was known as one of the more "mature" contestants on Weber's season. She met Weber while staying at a hotel off the show, and he convinced her to give love a chance via The Bachelor. Unfortunately, she shamed some of the other women for being overly-emotional and young. And she even mentioned that she didn't think Sluss was in the right "phase" of life for Weber.
Flanagan didn't make an appearance at the Women Tell All special. And her presence at the live finale surprised everyone, even Sluss.
Sluss made an appearance on The Ellen DeGeneres Show, and guest host Sean Hayes asked her about it, E! News reports. "Kelley's one of my good friends. I don't know. I'm definitely going to be calling her today trying to figure that out."
Reality Steve remarked on rumors surrounding Flanagan and Peter Weber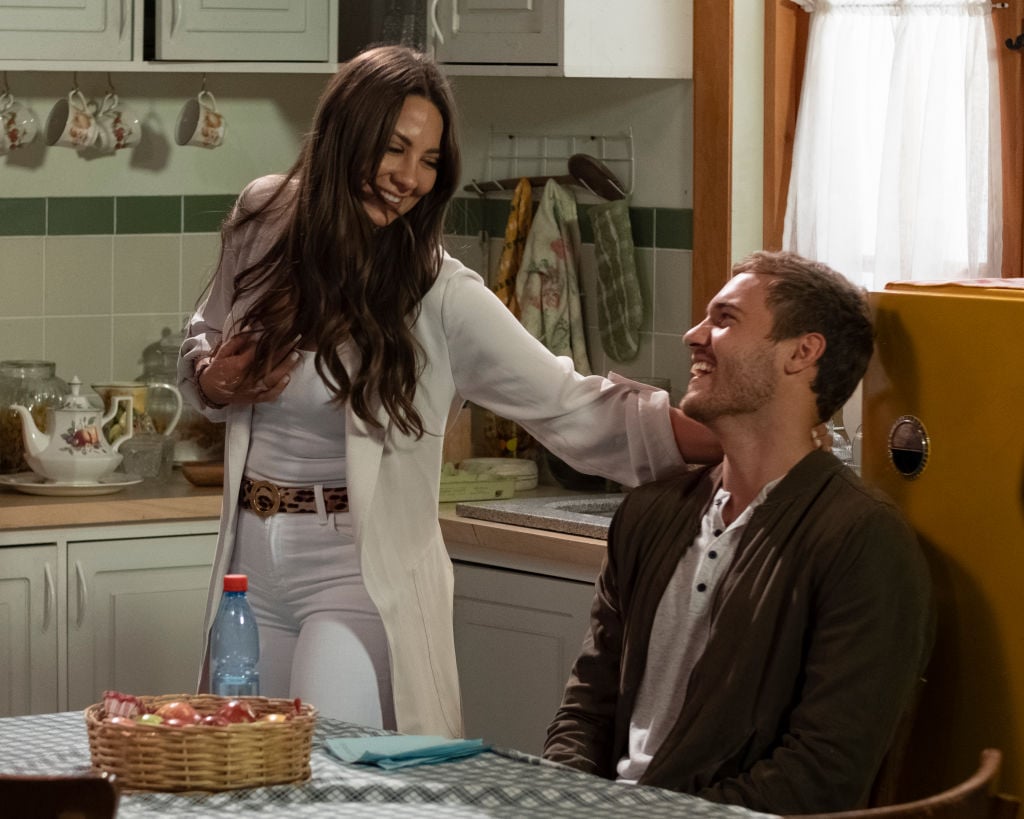 Rumors are swirling regarding why Flanagan was there — and it seems many think she and Weber were actually seeing each other after he broke off his engagement. According to Cosmopolitan, Reality Steve said someone "close to the situation" told him, "There could have been SEVERAL outcomes tonight and was truly shocked on that one. Let's just say there were other girls involved in that picture that weren't mentioned."
Reality Steve elaborated further. "Let's just say ever since Super Bowl weekend (just days after he ended his engagement to Hannah Ann), there have been rumors swirling Peter spent the weekend with Kelley," he noted. He then added that he feels he can no longer rule out those rumors since Flanagan made an appearance on the show.
We're not sure exactly what's going on. But it seems Sluss and Flanagan have mended fences and become close, so perhaps Sluss can remark on the situation in the future!
Check out Showbiz Cheat Sheet on Facebook!
Source: Read Full Article