How Much Is Brendan Fraser Worth?
Brendan Fraser was one of the hottest stars of the 1990s, starting with his star-turning role in "Encino Man," and was later followed by starring in "George of the Jungle" and "The Mummy," per IMDb. Following a string of hits, the actor's career eventually hit a downslope, as he fell out of favor with the industry honchos.
Several of those early successful roles involved Fraser putting his physique on display. "I look at myself then and I just see a walking steak," he told GQ in a revealing interview from 2018. Although Fraser admitted that was a lucrative time in his career. "The naïf cum babe in the woods cum new guy in town cum man-boy cum … visitor-in-an-unusual-environment conceit was, uh … was very, very good to me," he added. But performing stunts in big-budget action flicks took a long-term toll on the actor. "By the time I did the third Mummy picture in China … I was put together with tape and ice," Fraser reflected.
By the late 2000s, Fraser continued to work, but his fame had begun to fade. "You do a movie, Hollywood loves you for a while," he told The Guardian in 2008. "They love you, they love you, they love you until — oh, they love someone else now."
Keep reading to see how much money the actor was losing at one point, and what he is worth today.
Brendan Fraser was hemorrhaging money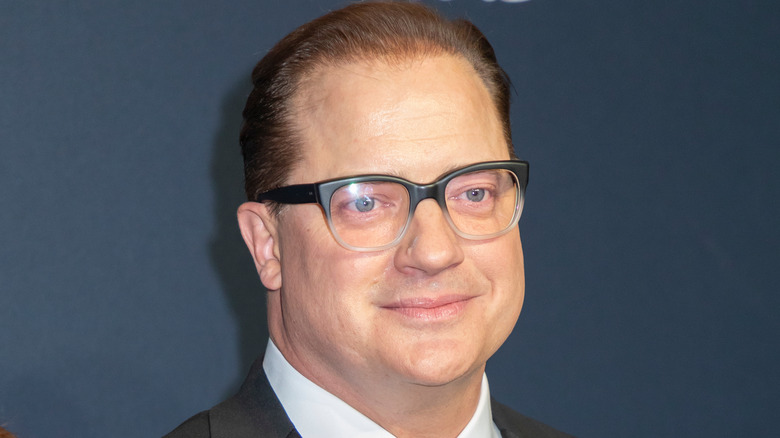 At the height of his fame, Brendan Fraser was paid $10 million to appear in "Bedazzled" in 2000 and took home $12.5 million for appearing in "The Mummy Returns" the following year. Fraser admitted that at least part of the reason he took those roles was for the money. "I was looking to start a family," he told Entertainment Weekly in 2009 when reflecting on that stage of his career.
Fraser starred in 2003's "Looney Tunes: Back In Action" which paid him a salary of $9.3 million, but wound up costing him money in the long run. "I got a payday, but I didn't work for a year and a half after that," he told EW. By 2013, Fraser was hemorrhaging money as he paid alimony and child support to his now ex-wife which accounted for $75,000 a month. As covered by TMZ, even though the "Airheads" star was pulling in over $205,000 a month, he had an exorbitant overhead and claimed to be losing over $87,000 a month once all the bills were paid.
Fortunately, Fraser was able to find his footing and regain momentum in Hollywood. He has a net worth of approximately $20 million according to Celebrity Net Worth, and that figure should continue to rise as he has reinvented himself in this latter stage of his career. Fraser was cast as the lead in Darren Aronofsky's "The Whale," per Cinema Blend, so perhaps another era of success is ahead.
Source: Read Full Article