Karen Fukuhara Wants to See 'The Boys' Season 3 Weapon as Merch
Kimiko Miyashiro (Karen Fukuhara) has an epic fight scene in The Boys Season 3 that involves an armoire of dildos. Learn more about the martial arts that inspired that scene in the Prime Video series and The Boys merch Fukuhara and showrunner Eric Kripke think Amazon should be selling because of it.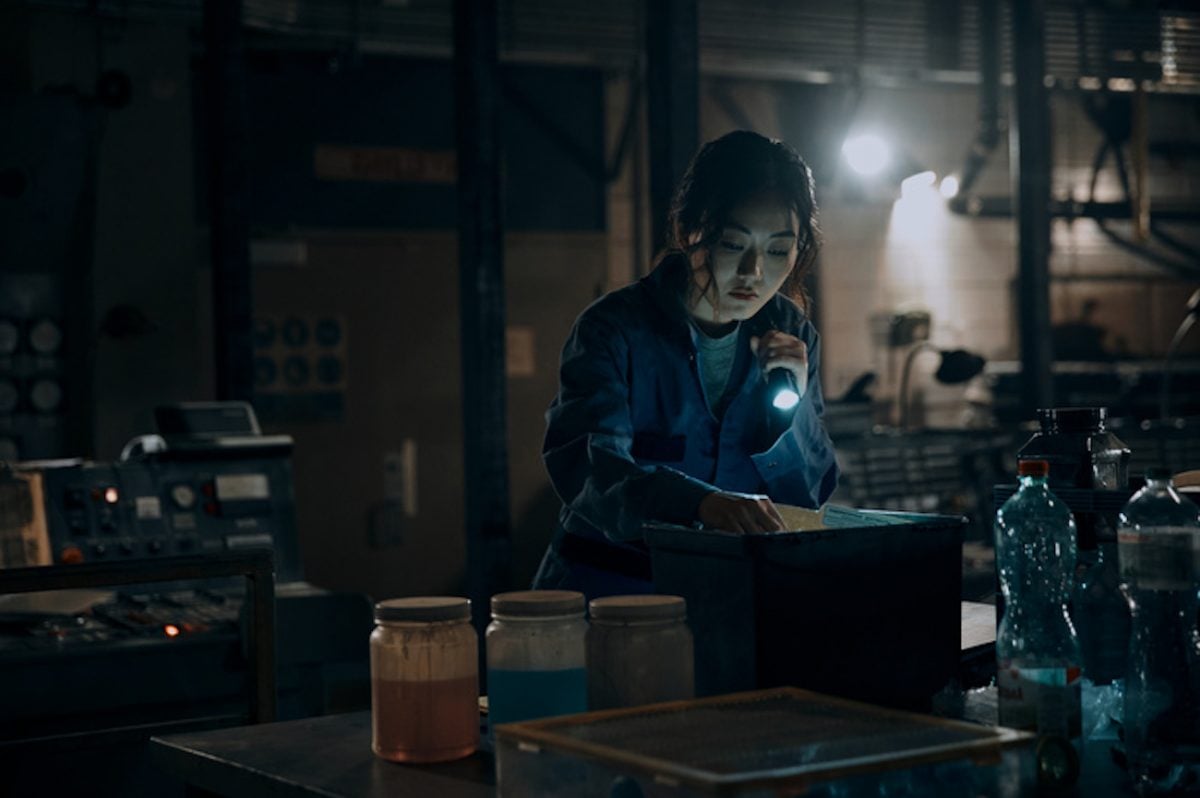 Kimiko does Nina's bidding in 'The Boys' Season 3 episode 'Glorious Five Year Plan'
In "Glorious Five Year Plan," Billy Butcher (Karl Urban) and the Boys are hyper-focused on taking down Homelander (Antony Starr). Butcher's plan is to find the secret weapon that allegedly took out Soldier Boy (Jensen Ackles), which the Russians are protecting.
Frenchie's (Tomer Kapon) former Russian lover/crime boss Little Nina (Katia Winter) is willing to help the Boys, but only if they do her a favor. And by favor, of course, she means an assassination. That's where Kimiko comes in. Amid a wild sex orgy, Kimiko uses an armoire of superhero-inspired dildos to take out Nina's target. 
'The Boys' dildos all have names 
In an interview with Variety, Fukuhara revealed that each dildo she used in The Boys fight scene had a name. "My favorite one that I used in the sequence was Black Noir Silent Screamer," Fukuhara admitted. "It's like a big black dildo, of course." Other names included Deep's Flounder Pounder and Homelander's Star-Spangled Banger.
Eric Kripke thinks 'it's ridiculous Amazon won't sell' dildos themed after 'The Boys'
During her interview, Fukuhara mentioned the possibility of the dildos becoming The Boys merchandise. "Hopefully for some people out there they will make it merch," she said. "I'm sure there's a market of people who would want them." 
The Boys showrunner Kripke couldn't agree more. "It's ridiculous that Amazon won't sell these," Kripke said. "We bring it up every chance we get. They are leaving so much money on the table by not selling these things." The online retailer offers sex toys, but none that are currently themed after The Boys.
Martial arts inspired the death-by-dildo fight scene 
Fukuhara also pulled back the curtain on what it took to film the hilariously violent scene. "I absolutely loved it," she said of the dildo massacre. "Who gets to do something like that ever in their career? It was just such a fun way to incorporate that 'weapon' into Kimiko's fight scenes." 
It may have been mostly hilarious to film, but a lot of rehearsing went into the scene. "The two dildos resembled kali sticks, which is a form of martial arts," Fukuhara continued. "There's a whole sequence to these moves, and I had never done them before. That was a lot of fun to learn, and we had an amazing stunt coordinator this season. I had a fantastic stunt double who taught me all of the crazy moves." 
Perfecting the appearance of the dildos also took time. "My hand is pretty small because I'm a pretty small, petite person, so the handle portion of the dildo couldn't be too thick or else it would go flying out of my hand," she explained. "We had to make a bunch of adjustments." When it came to practice, Fukuhara often used kali sticks or "little connected paper towel rolls" to rehearse the scenes.
Watch new episodes of The Boys every Friday on Prime Video. 
Source: Read Full Article