'Law & Order: SVU' Stops Production Amid Coronavirus Concerns
Season 21 of Law & Order: SVU may be groundbreaking, but unfortunately due to the coronavirus, the series has halted production for now. Read on to learn about the other shows that are pausing things for a little while.
'Law & Order: SVU' stops production in response to the coronavirus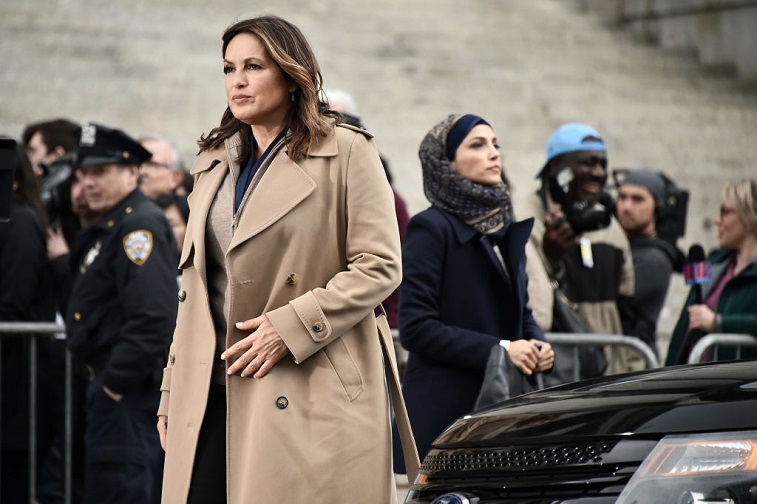 There have been a number of concerts and other events that have now been postponed because of concerns over the coronavirus. NBCUniversal has stopped production on numerous television series according to Deadline. This includes all of its entertainment units: Universal Television, Universal Television Alternative Studios, UCP, and First Run Syndication.
As SVU fans are dying to know, all the Dick Wolf dramasincluding SVU have stopped production. This includes the Chicagoseries, SVU, New Amsterdam, and Superstore.
Warren Leight posted to Twitter about season 21 of 'SVU'
Warren Leight, the showrunner of SVU, was asked onTwitter about the situation and he replied that episode 20 may be the end ofseason 21 already.
"SVU had planned to produce 24 episodes this season. Episode20, written by @JulieMartinSVU and me, directed by @juancampanella may end upbeing our finale. If it is, it will beoddly fine in that slot – with return performances from many perps and vicswe've met this season," Leightsaid on Twitter.
Fans have questions about what this means for 'SVU' this season
Viewers of the hit series didn't hold back after Leightposted the update for his followers. A number of fans had questions about whatthis means for season 21 of SVU and future seasons.
"How does that affect the overall season arc that wasplanned? And will you carry over those last 4 eps to S22?" a Twitter userasked.
Leight responded with: "The last four eps were, this is justmy opinion, very strong. I think, if we end up shut down for the season, theywill fold in to season 22. We'll figure it out. For now just glad crew out ofharm's way, worried so many are out of work, and sad fans get a truncatedseason."
Could the next season start earlier now?
Another viewer wanted to know if the next season could startearlier now if season 21 has to end early. It's a good question and fans are eagerto know the answer.
"If you don't return and the season is over at episode 20 what will happen to episodes 21-24 will you air them next season or just forget about them, also if you're ending early will you start season 22 earlier than usual or will the cast and crew just get a longer hiatus then usual?" a curious fan inquired.
Unfortunately, not a lot of information was given inresponse. "No one knows anything at this point," Leight replied.
Obviously fans of SVU aren't pleased with the thought of the series ending early, but it makes a lot of sense considering the concerns over the coronavirus.
Source: Read Full Article