Mindy Kaling Fans Took Issue with Her Kitchen Tweet: How She Made It Right
Mindy Kaling is enjoying the release of her new Netflix series Never Have I Ever. It is certified fresh on Rotten Tomatoes and in Netflix's top 10. Off screen, Kaling is dealing with stay-at-home orders like many other people during the coronavirus pandemic. She used her social media to ask for some advice, and it spiralled into a mini scandal. Here's what happened and how she made it right in the end.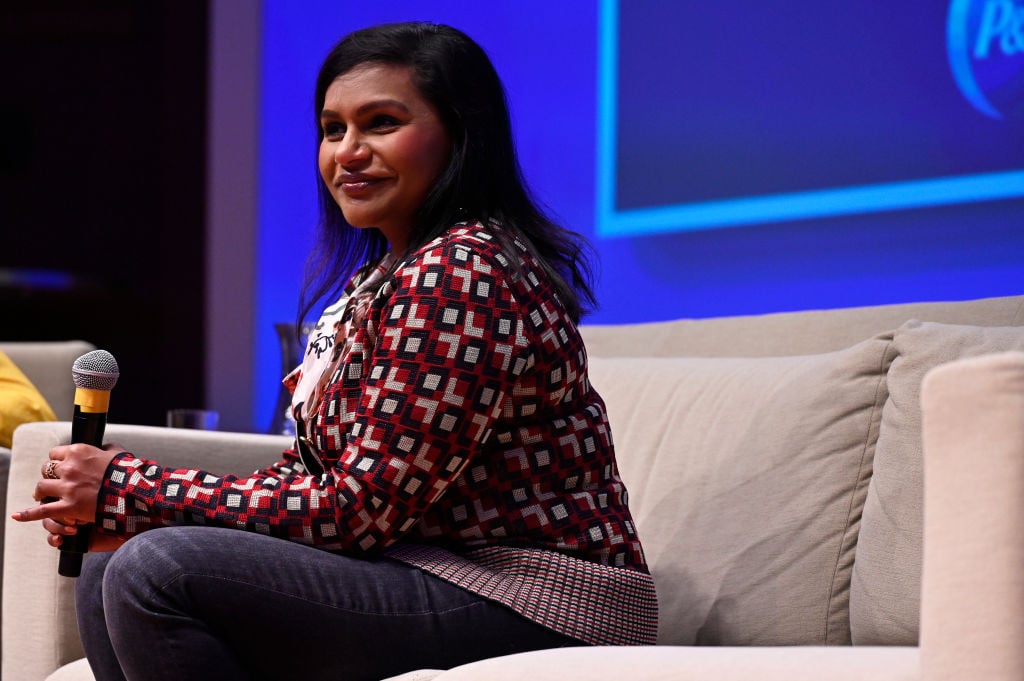 Mindy Kaling tweeted about cookware
Kaling has discussed kitchen activities before. She posts a lot of her cooking and has expressed her frustration with food bloggers filling their recipes with too much biographical material. On May 4, Kaling asked her followers for recommendations on a new kitchenware set.
Innocent enough, right? She got a lot of recommendations too. Her Mindy Project costar Tim Daly recommended GreenPan Venice Pro. 
This user recommended All-Clad with a Le Crueset overn. Another vote for All-Clad said her set has lasted 23 years.
This user recommended Saladmaster. 
Many recommended Chrissy Teigen's line of products too.
Cookware makers offered to send Mindy Kaling free pots and pans
When you're a celebrity, manufacturers like to send you their product. If a star uses it publicly, it can reach more potential customers than advertising alone. Le Creuset offered to send Kaling a set of their cookware.
"Hi Mindy! We would love to send you a full set of our colorful, versatile, long-lasting cookware," they wrote. "We've got you covered with the wok, griddle, etc. as well. Now the real question is: Which color(s) would you like?"
Tasty also offered to send Kaling a full set.
Caraway did too. "Hey Mindy, we've got you covered!" Caraway wrote. "100% non-toxic cookware that's safe for you, your family and the environment. Shipped in one box with easy storage solutions. Oh, and did we mention it looks good too?"
Our Place suggested their Always Pan. "She's innovatively designed to replace 8 pieces of traditional cookware, meaning she's the only one you'll ever need," Our Place wrote. "It doesn't get much easier than that… We'd love to send you one on us, shoot us a message.
Fans pointed out that others need free cookware more
There were already people in need before coronavirus. Now, the pandemic has left more people without work and the means to provide for families. Kaling's fans pointed this out to the cookware companies offering her free product.
This user wrote, "Hoping Mindy tells these companies offering her free stuff to give them to people out of work and/or poor. She's classy like that, for sure. :)"
This teacher was disappointed in Le Creuset. "I wish I never saw your tweet," she wrote. "I'm a teacher who enjoys cooking, and I saved up for over a year to splurge on a braiser. I love it, but now I have a bad taste in my mouth. Dang."
This user wrote, "It's a nice gesture and all, but @lecreuset should match this gift by giving charitably somehow if they haven't already. Pay it forward instead of just making Mindy happy."
Mindy Kaling gave back
When one user pointed out that Kaling does not need free cookware, Kaling replied by making a charitable donation.
Le Creuset also responded to tweets asking them to provide for charity rather than celebrities.
"Hi there! Thanks for reaching out," they wrote. "We are honored to support a variety of charitable organizations. You can see some of our most recent philanthropic partners featured our Community Kitchen Chronicles series on Instagram: https://www.instagram.com/explore/tags/communitykitchenchronicles/"
Caraway also replied to teachers, nurses, students, moms and more asking for samples of their cookware, offering to send them something too. However, this user replied that their DM said they could not offer a discount. This one did get a discount, but nothing free.
Source: Read Full Article