Okay, Who Is Trapped Inside the Cupcake on 'The Masked Singer' Season 6? Theories, Right This Way
If you don' know by now, The Masked Singer is 1,000 percent chaotic and also 1,000 percent impossible to look away from. FOX really found the perfect formula for must-see TV, huh? Anyway, all that's to say the new characters on season 6 have the internet—and the judges—in shambles trying to decode their identity before the ~big reveal~.
One of the newest members to the season 6 lineup is Cupcake, a character that looks like it straight-up jumped off a Lisa Frank gel pen and came to life to "entertain" us. So ofc it's time for a deep dive on what celeb volunteered as tribute to be willingly locked inside of Cupcake. Shall we?
The Clues
OK, there are a handful of clues at this moment, starting with these from The Masked Singer Instagram page:
https://www.instagram.com/p/CUYMBqWLjQj
https://www.instagram.com/p/CSh5v7pJSzS
A small clue was also given during the preview episode of the show: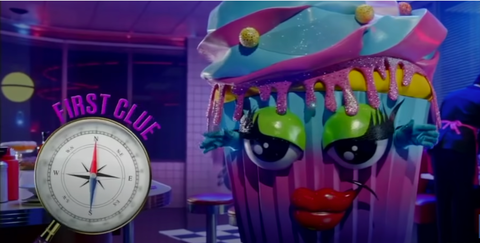 And the show's promo trailer dropped some hints as well:
Interesting, no? Let's tally up the stand-out pieces that could mean *something*:
The Theories
Miranda Cosgrove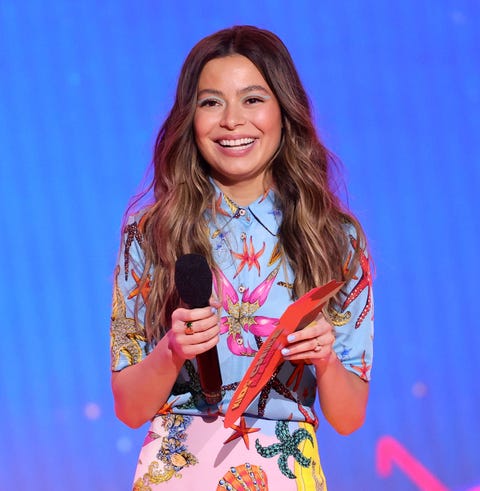 A YouTube commenter made this guess, and it's not a bad one at alllll. Let me take you back to Nickelodeon's iCarly, where Miranda Cosgrove played the OG YouTuber and hosted her own web show—this would definitely lend to Cupcake playing up the social media aspect of the hints.
Also, all those little blue and green dresses could be a nod to Miranda growing up as a child actor (Drake and Josh wouldn't have been as good without her).
Bella Poarch
You know this famous TikToker from her recent hit "Build A Bitch," but aside from her musical talents and social media stature, this option almost seems too obvious…yet somehow not at all unreasonable.
Kylie Jenner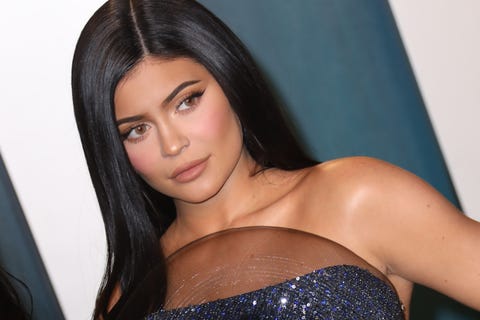 LOL alright alright, this is a stretch, but we'll entertain it for now. It's farfetched because we have literally seen a pregnant Kylie Jenner out at New York Fashion Week and she's seemed prettttty booked and busy promoting her two new lines Kylie Baby and Kylie Swim. Not only that, but she told the world why she wasn't attending the 2021 Met Gala, and if she's skipping Met Galas, she's probably not RSVPing to suit up in a cupcake costume.
Here's the logic behind why some people think Kylie said yes to The Masked Singer: Cupcake's pucker is pretty intense (remember the #KylieJennerLipChallenge circa 2015?), and Cupcake seems to love taking selfies and has a solid social media presence and following.
Cardi B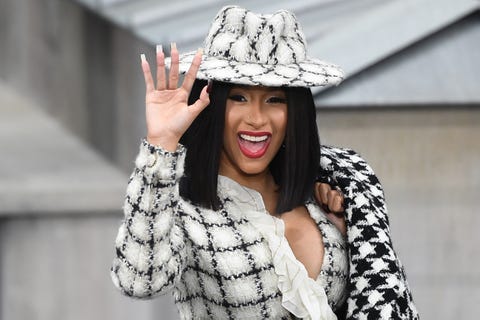 OK, hear me out: The video for Cardi's song "Please Me" with Bruno Mars is epically shot in a diner. Cardi also has another song called "Press," and the cover art for the track is her being photographed by a ton of paparazzi. Again, another farfetched idea for too many reasons to count…but imagine how awesome this would be!!!
Source: Read Full Article