The 5 Worst Movies Starring MCU Actor Robert Downey Jr. According to Rotten Tomatoes
Robert Downey Jr. has been involved in a handful of critically acclaimed and audience adulated productions; from Sherlock Holmes to Iron Man and Chaplin, the actor has been nominated for an Oscar twice, and he has won multiple Golden Globes. And though the actor usually gives it his all, some former movies just weren't up to par with his greatest accomplishments. From weak narratives or cliche characters to cheesy dialogue and uninspired reliance on blockbuster formula, below, please find some of the worst movies (according to Rotten Tomatoes) starring Robert Downey Jr.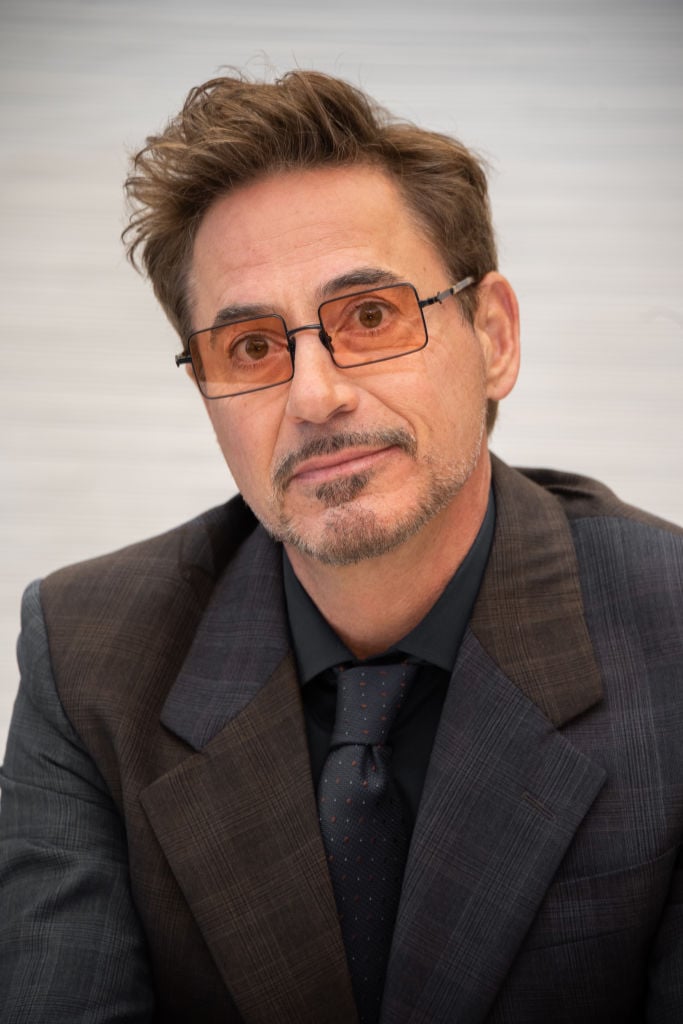 While more than the ones mentioned below exist, this list aims to highlight films in which Downey was not merely involved, but, at the least, had a substantive supporting role; in other words, his face is somewhere on the DVD, or in the film trailers.
5. 'Gothika' 
Gothika currently boasts a 15% critics' score on Rotten Tomatoes. Its flawed and contrived plot, coupled with cringeworthy dialogue subverted any chance Halle Berry's strong acting had at redeeming the film. Downey played Dr. Pete Graham, who sees Dr. Miranda Grey's (berry) increasingly unpredictable and odd behavior as signs that she is descending into utter madness.
4. 'Dolittle'   
Unfortunately, Downey was partially to blame for this movie's critical condemnation (currently at a 14% on Rotten Tomatoes), as his scattered accent — which was inconsistent and hard to localize — detracted from the movie's few brighter assets. Unfortunately, the humor didn't quite strike the funny bone and the story simply grows boring with each passing minute of Dolittle's 106-minute runtime. 
3. 'Air America'
Air America stars Mel Gibson and Robert Downey Jr. as two flyboys flying contraband to Laos during the Vietnam War. And, to fan's dismay, its big-budget didn't save it from mediocrity, as it currently boasts a 13% on Rotten Tomatoes. While the movie is full of action, critics noted that no one really seemed to care about the movie; it seemed to exist for the sake of making money, not art. 
2. 'Friends and Lovers'
Friends and Lovers in an Indie drama featuring Robert Downey Jr. and Stephen Baldwin (among others) that currently has a 7% critics' score on Rotten Tomatoes. Robert Downey Jr. is not the lead; he portrays a German Ski instructor who presents competition for Stephen Baldwin when it comes to getting the town's pretty girl. Yet, the movie, at its core, is about a son who visits his father (who he doesn't have a good relationship with) during the holidays. Downey and Baldwin play neither main character, but both have substantial supporting roles. 
1. 'Johnny Be Good' 
Robert Downey Jr. plays Leo Wiggins in a film about the college football recruitment process, starring Anthony Michael Hall as the lead, Johnny Walker. The ensemble is comprised of Hall, Downey, Uma Thurman, Jennifer Tilly, Paul Gleason, and more. The film has a 0% on Rotten Tomatoes. Yes, an actual zero. It was one of Downey's earliest films, so we have to give him the benefit of the doubt here, as he didn't exactly have the right to be too selective yet. 
Source: Read Full Article