'The Bachelor': Peter Weber Gives His Top Picks for the Next Bachelorette Ahead of the Official Announcement
As The Bachelor Season 24 nears its grand finale, fans are looking forward to The Bachelorette Season 16. Of course, no one will know the identity of the new leading lady until the official announcement on Monday, March 2. But that won't stop all the fans who want to place their bets early. Now, The Bachelor's Peter Weber is joining in on the fun, as he recently shared his top picks for the next bachelorette from his season.
Peter Weber shares his top picks for the next bachelorette at the 'Women Tell All'
When speaking with E! News at The Bachelor "Women Tell All" taping on Feb. 21, Weber gave some solid advice to whoever becomes the next bachelorette. And it's safe to say the 28-year-old pilot took some notes after his whirlwind season.
Weber told the publication the perfect candidate for The Bachelor Season 16 would be someone who is "able to tune out a lot and to be able to focus and be in touch with what your heart is telling you."
He continued: "I'm telling you, there's going to be opinions galore. For the next bachelorette, you're gonna have a lot of guys in the house that are gonna have opinions about certain guys. Do your due diligence, you only have so much information."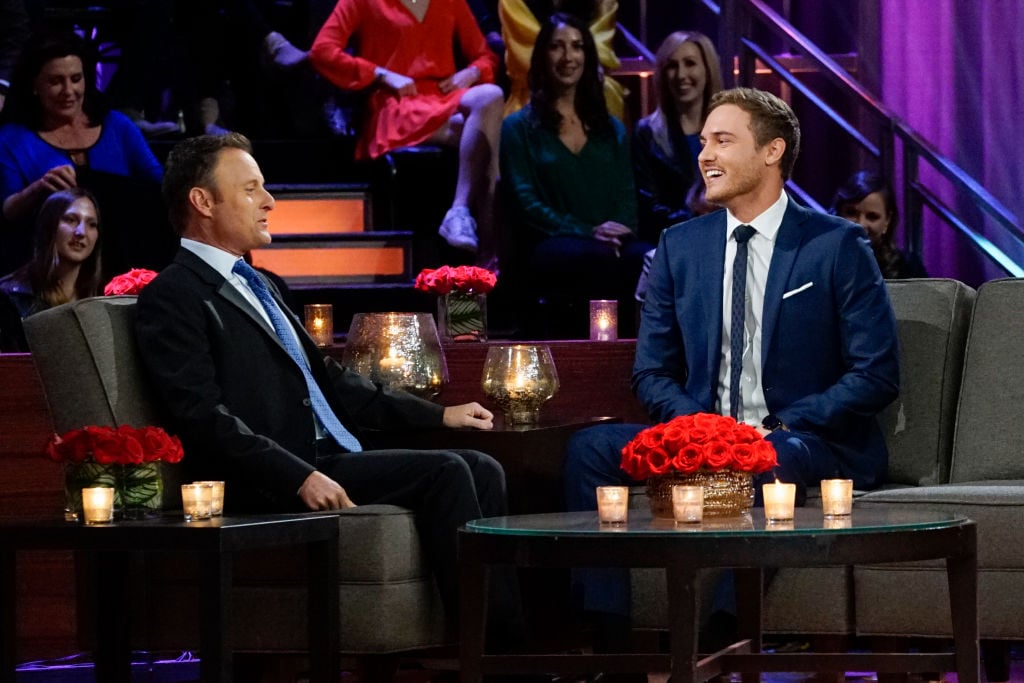 That said, Weber just hopes the new lead will be able to follow their heart. "You gotta do what makes you happy," he said. "You can't make decisions for anyone else."
So who from Weber's season of The Bachelor fits the bill? It seems Pilot Pete believes in Kelsey Weier and MyKenna Dorn would be good bachelorettes.
"There's a lot of good options," Weber said. "I think Kelsey could definitely make a great bachelorette. I think Mckenna could make a great bachelorette. Her facial expressions — but that's beside the point — they're just hilarious."
Peter Weber believes Kelley Flanagan would make a good bachelorette
Even if Weber chose Kelsey and Mykenna as his top picks for the bachelorette, he also believes other women from his season are fit for the role.
"There's a lot of very deserving women from my season that truly want love and wanted us to work," Weber told E! News. "And it didn't work out for me and them. But I hope that they find that love soon."
In the past, Weber named Kelley Flanagan as one of his picks for The Bachelorette Season 16 lead. When speaking with Entertainment Tonight's Lauren Zima on Feb. 10, the bachelor stated that "Kelley would kill it" as the new bachelorette.
"Kelley is so ready, Kelley is one of the smartest people I've met," he said. "[She has] such a strong presence."
He later added: "I definitely had questions at first if she was really ready and wanted this. I was wrong, she truly was. I think she can absolutely make an amazing [bachelorette]."
For now, Weber is in the same boat as the rest of us — patiently waiting to see if his picks for the next bachelorette actually come true. But, as always, everyone will just have to wait and see what the producers decide on Monday, March 2. The official announcement will be made on Good Morning America. And hopefully, the big reveal will be worth the wait.
Read more: 'The Bachelor': Who Was the First Bachelor and What Is He up to Now?
Source: Read Full Article