The Masked Singer Season 6 Release Date, Costumes, And Judges
Since its first season in 2019, "The Masked Singer" has gone on to entertain audiences around the world. The successful guessing game is full of unexpected twists and has so far enjoyed five seasons with some impressive talent taking part.
To recap, the first-ever series saw rapper and producer T-Pain take the winning title as The Monster with other high-profile celebs such as La Toya Jackson, Tori Spelling, and Rumer Willis participating. When Season 2 returned that same year, the show managed to turn it up a notch. Comedian and actor Wayne Brady won as Fox while music icons Michelle Williams, Seal, and Patti LaBelle also took part in the competition. For Season 3, the public voted for their first female winner, which ended up being singer, songwriter, and reality star Kandi Burruss as Night Angel. With many incredible singers such as Tori Kelly, Taylor Dayne, and Nick Carter taking part in Season 4, Grammy Award winner LeAnn Rimes ended up coming first place as The Sun. For the latest season, "The Masked Singer" made sure to keep viewers guessing by booking a whole bunch of names you wouldn't expect, some of which included Kermit The Frog, Caitlyn Jenner, and host Nick Cannon himself. In the end, Nick Lachey won as Piglet.
For huge fans of the show, they will be relieved to hear that a sixth season is coming. Keep reading to find out what has been revealed.
When will Season 6 premiere?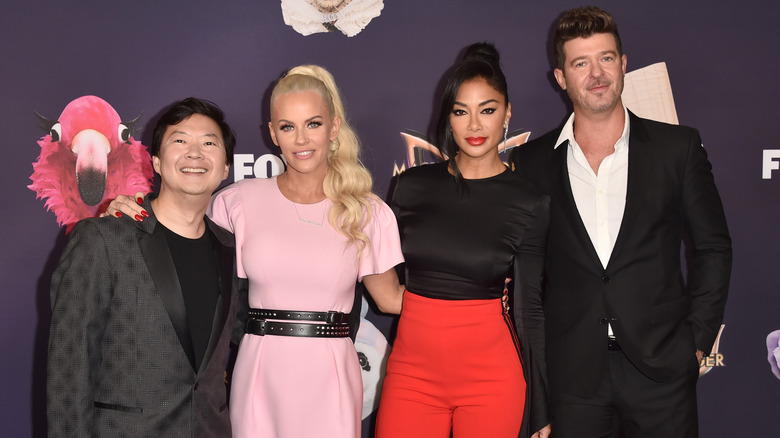 Fortunately for eager fans, they haven't got too long until the sixth season of "The Masked Singer" starts. According to Us Weekly, the hit show will premiere next month on Wednesday, September 22 on Fox.
Due to the coronavirus pandemic, the past three seasons have not featured a live audience. However, it's good news for the singing celebs as the upcoming season will have people in the audience this time. "I think one of the most exciting things for us has been working with a full audience again," showrunner James Breen told Entertainment Weekly. "It changes the dynamics in the studio. I think it's just been really fun to get fans back into the room and have them experience it with us." Wildcard contestants will also be back for the new season.
One thing that is changing this season is the show's format. As noted by Us Weekly, there will only be two groups of contestants who will compete only within their own groups — Group A and Group B. Whoever wins within those two groups will battle it out in the grand finale. "It's almost like we have three finales in our show," executive producer Craig Plestis told EW. "We have a winner from Group A and Group B, and they'll then be going head-to-head almost like a prizefight to see who is the Masked Singer. But the great thing is, they'll be taking on each other, and they've never sat on the same stage together until that moment."
A sneak peak at the Masked Singer costumes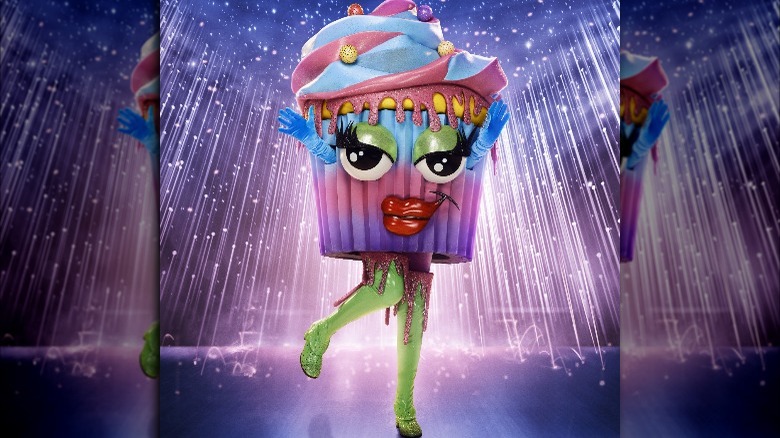 The wild and crazy costumes are a big part of "The Masked Singer" and each season they step it up and deliver some killer looks. As of this writing, not all the costumes have been revealed. However, the ones that have already been teased are certainly eye-catching.
So far, five contestants and six costumes were showcased in the first television commercial for the new season. Mallard, who was accessorized with a black top hat, was captured walking down a red carpet while screaming fans were starstruck by their presence. Hamster was seen on a basketball court wearing colors that resembled the LA Lakers, while Cupcake took a tasty selfie of themself that got a lot of attention online. Dalmatian showed off their dance moves inside a studio and wore a jersey t-shirt with the number "1" on the front. Banana Split is seemingly the second duo to take part in the show and were seen toasting champagne glasses and shooting money guns. One person was dressed up as a banana while the other was portraying the ice cream with a cherry on top. In Season 4, Clint Black and Lisa Hartman Black participated as Snow Owls.
On Instagram, Queen of Hearts was revealed to the official "Masked Singer" account. Their costume consists of a large heart, spikes, one eye, blue lips, and a crown.
Which judges will be returning?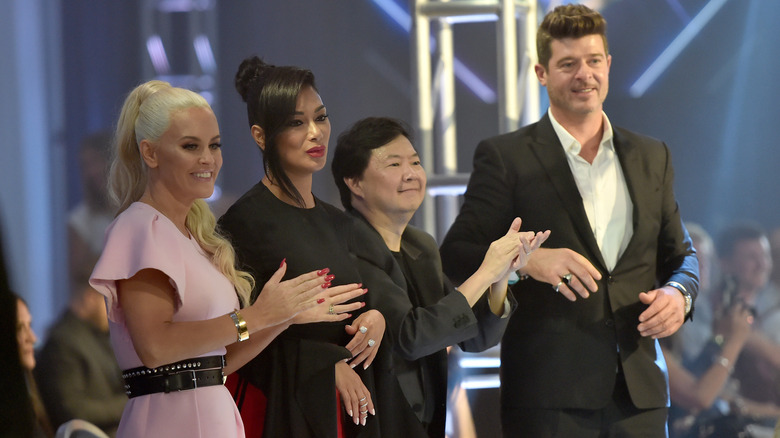 Since the very first season, the panel of judges — comedian Ken Jeong, media personality Jenny McCarthy, Pussycat Dolls alum Nicole Scherzinger, and Grammy Award winner Robin Thicke — has remained the same. And for Season 6, it appears that nobody is going anywhere, according to Us Weekly.
Comedian and rapper Nick Cannon is also returning as the host and has been a part of "The Masked Singer" family since Season 1. However, he was absent during the first half of the last season due to having coronavirus. As previously reported by Variety, fellow comedian Niecy Nash stepped in his footsteps temporarily. Before coming back to host the show, Cannon made a surprise appearance and participated in the competition as a wildcard contestant, Bulldog. After his debut performance in the golden costume, he was eliminated from the competition and took over as the host the following week.
Who else is super excited for Season 6? We can't wait!
Source: Read Full Article