There's a Big Treat (or Trick) Brewing on a Halloween Episode of 'One Day at a Time' — Review
This week's One Day at a Time is called, "One Halloween at a Time" and brings All Hallow's Eve to audiences nearly six months early, which is a nice distraction from what's going on in the world right now. The Alvarez family are all coupled up, for the most part, and are all dolled up in some way. You know, it's spooky season; what else can you expect? But a little scare goes a long way, and as with many tricks, things are not always what they seem.  
Halloween really shows off the couples in the house, which is important for later
It's Halloween on this week's episode, and everyone is getting in the spirit. Penelope is already in a better mood because her romance problems are taken care of at the moment. She and Max are doing better than ever and even have couple's costumes of Sandy and Danny from Grease. Plus, they're just very well matched, and it's fun to see them bounce off of each other. Even if Lydia teases her daughter with "Walk of Shame" talk.
Then you have Elena and Syd who are determined to put some conscientiousness into their Halloween as Greta Thunberg and a melting iceberg. Alex was not in the dress-up mood, although he did go with a new, bleached silver hair color. And Lydia was the Beauty to Dr. Berkowitz's Beast. 
Lastly, Schneider and Avery are as cute as ever, with Schneider determined to have the best couple's costume. First with "goat yoga," then with drag race. Lastly, they nearly won with Daenerys and Drogon, but not quite. However, it is very accurate when Avery says, "I can fix him" when he's on a roll.
Elena and Syd try to spread some climate change awareness, Penelope is ready to hand out the treats, and Lydia is trying to see who's pregnant
The main reason why Elena and Syd went as Greta and an iceberg wasn't just to raise awareness for harmful climate change, but also to gather signatures for their petition of the moment. However, they find it very difficult to do so when all anyone wants to do is pass out candy and go back inside. But, luckily for them, candy will suffice for social justice. For now. 
Lydia finds a positive pregnancy test in the family trashcan by accident and is fully convinced it's Penelope's. Who else could it be? Of course, a lot of what Penelope says on the phone starts to sound an awful like she's hinting at pregnancy, but Lydia is proven wrong when she insists she didn't take that test. With Elena gay and Lydia nor Penelope carrying a baby, the only other explanation would be Alex's new girlfriend, Nora. Right?
One by one, the Alvarezes confront the positive pregnancy test; whose was it?
Not so fast. Penelope and Max head to the party Alex is at Nora's house, and Penelope has a somewhat pleasant meeting with Nora's parents for the first time. However, that blows to the wind once she brings up the positive pregnancy test. However, Alex embarrassingly admits he and Nora aren't having sex and haven't yet. Penelope is very pleased with this, but it also doesn't bring them any closer to figuring out why the test was in their trash or whose it was. 
Out of an abundance of caution, Penelope double checks with Elena that it's not her. "How many times do you need me to come out?" Elena hilariously asks her mom in return. While it was never a question of whether Elena did "fall off the wagon" as Lydia called it, it was good to cross her off the suspect list for sure.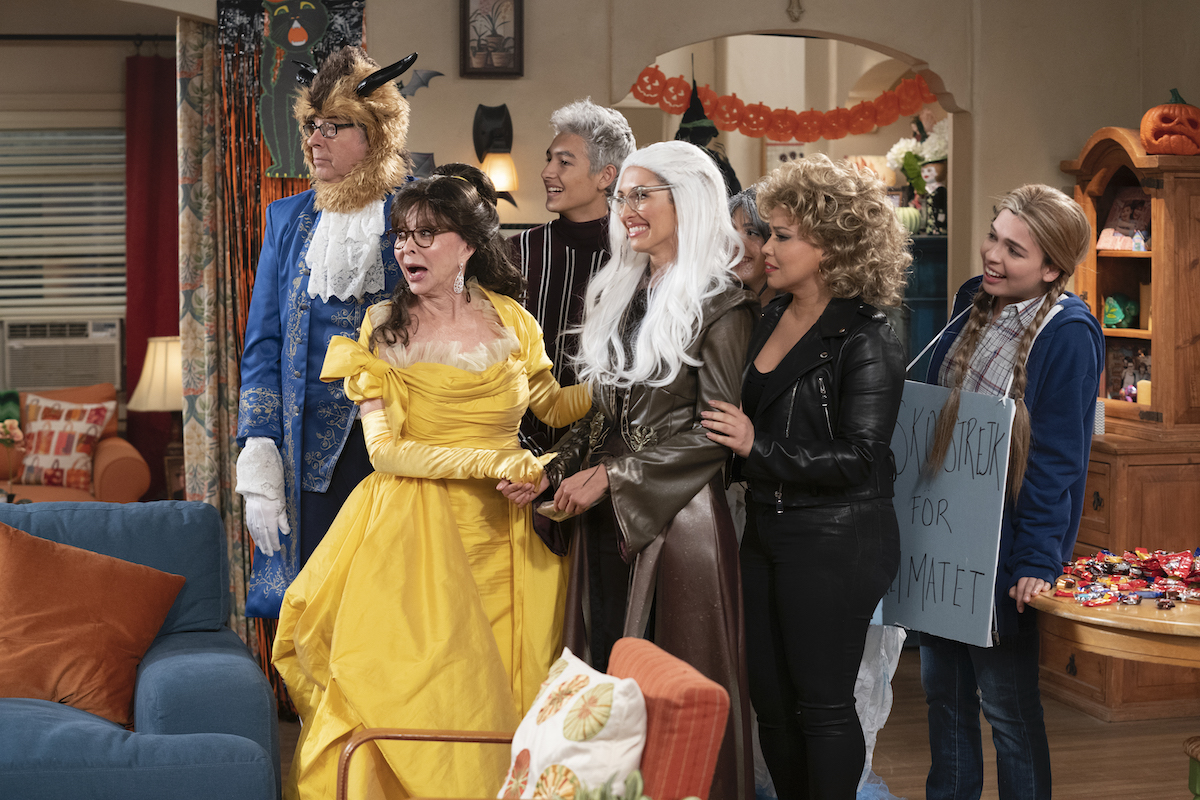 As you probably guessed, the only other woman going in and out of the Alvarez home is Avery. She's not there as often as Schneider, but she is there often enough to toss her positive pregnancy test in their trash. Luckily, Schneider is endearingly elated, and he admits the baby news is "so much better than an iPad mini." Schneider? A father? A pleasant surprise, indeed. 
Overall, this is another pleasant episode among the last few that have also been light and fun. It's hard not to compare them to past seasons, that seemed to dig into more serious topics and significant storylines earlier on. However, maybe that's what we need. The writing isn't lacking and the comedy hits just as well as before. Tuesdays always seem a little brighter with the Alvarezes around.
Source: Read Full Article