These Are the 4 Worst Nicholas Sparks Movies, According to Rotten Tomatoes
Nicholas Sparks is among the likes of John Grisham and other authors who have had their books become movies. Unfortunately, not all successful novels are guaranteed box office hits when they transition to the big screen. While Sparks found success with 2002's A Walk to Remember and 2004's The Notebook, he's also had some film adaptations that didn't go over well with audiences and critics. Ahead, we break down TK movies from the author ranked the worst on Rotten Tomatoes. 
Note: We organized films by their Tomatometer score i.e., a movie's score from 0-100% based on reviews from critics. We also left two titles off our list, Deliverance Creek (2014) and The Best of Me (2015). The former debuted as a made-for-TV movie and the latter has no reviews on Rotten Tomatoes.
'The Last Song'
The fact that Miley Cyrus and Liam Hemsworth met on the set of The Last Song couldn't save the movie from poor reviews. They played on-screen love interests who met while Cyrus's character spent the summer in a small beachside town with her estranged father. Critics gave it a 21% for being unoriginal, "clunky," and "mostly off key." Again, audiences were much more forgiving. Audiences gave it a 66%.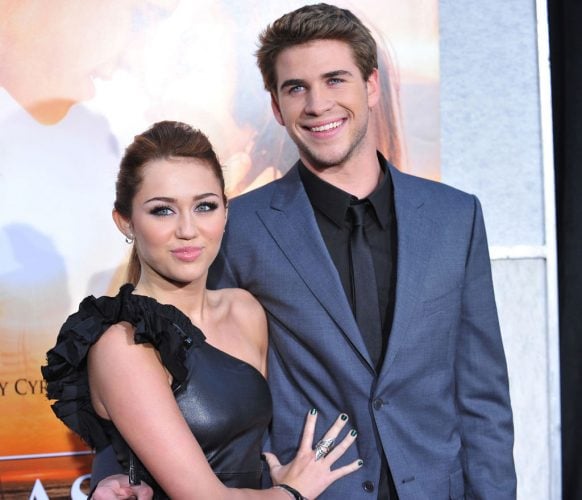 'The Lucky One' 
Tying with The Last Song, The Lucky One also received a 21% from critics on Rotten Tomatoes. The consensus among critics was that the film relied "on too many schmaltzy clichés to appeal to anyone not already familiar with the Nicholas Sparks formula." 
Zac Efron and Orange Is the New Black's Taylor Schilling starred in the 2012 film about two people who are brought together by a photograph. Yet again, audiences enjoyed the movie much more than critics, awarding The Lucky One a score of 67%.  
'Safe Haven'
Julianne Hough and Josh Duhamel starred in 2013's Safe Haven. Hough played a mysterious woman who showed up in a small town to start over. As time went on, she fell for Alex (Duhamel) but eventually her past caught up to her threatening to derail her new life.  
Safe Haven received a score of 13% for being "schmaltzy, predictable, and melodramatic." Audiences must've appreciated what critics deemed "a ludicrous plot twist" because they gave the film a score of 67%. 
'The Choice' 
Given the choice (See what we did there?), critics would've opted out of watching The Choice. The 2016 film based on Sparks' eponymous novel followed neighbors, Travis Shaw (Benjamin Walker) and Gabby Holland (Teresa Palmer) as they fell in love despite at first loathing each other.
When they met, Gabby had a boyfriend played by Smallville's Tom Welling, but soon she couldn't deny her feelings for Travis. But before she making a decision, Gabby sustained serious injuries in a car accident leaving those around her to make choices of their own.  
The Choice scored an 11% with critics on Rotten Tomatoes with the consensus being that at times it felt "painfully formulaic." While critics gave it a low score, audiences responded more positively, awarding it a 62%. The Choice also received the unpleasant distinction of being one of the most hated movies of 2016. 
For other movies from Sparks that received better reviews from both audiences and critics, watch A Walk to Remember and The Notebook, two perennial favorites from the author.
Source: Read Full Article