Tisha Campbell Shares an Update on a Potential 'Martin' Reboot
Martin is easily one of television's best comedies. Starring comedian Martin Lawrence as a sassy radio personality and a host of other characters, it became a pop culture phenomenon in its five-season run and remains relevant today.
Rumors of a reboot have swirled for quite some time now, and while it might seem like it'll never materialize, actress Tisha Campbell just shared a promising update about a potential revival.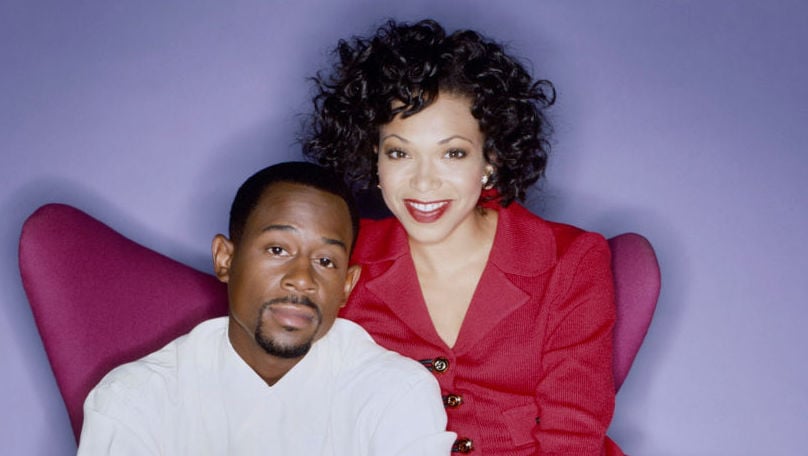 What was 'Martin' about?
The show mainly focused on the life of radio host Martin Payne. Martin is a sweet person deep down but rarely shows that side to anyone. His smart mouth, cocky attitude, and inappropriate ways by far stood out more than anything.
Martin lives in Detroit with his girlfriend, Gina, and friends: Cole, Tommy, and Pam. They spend most of their time hanging out at the couple's apartment and are often frequented by other characters such as Martin's neighbor Sheneneh; the gold-toothed, local pimp Jerome; and fifth-floor resident Bruh Man.
When Martin debuted on Fox in 1992, it did so to strong reviews, with critics praising its fresh humor and cast. The show would remain on the air for four more seasons before ending its run in 1997.
Why did 'Martin' end?
Martin ended over some drama between Lawrence and Campbell, who played Gina. Campbell reportedly walked off the series at the end of 1996 and filed a sexual harassment lawsuit against her co-star early the next year, claiming she'd had problems with Lawrence since the very beginning of the show, per The Los Angeles Times.
The matter was later settled out of court and Campbell agreed to return to film the final season. However, she reportedly refused to appear in any scenes with her co-star. With that, Lawrence called time on the series.
"I just decided to walk away from the show," he told GQ in an interview published back in January. "I just decided to end it. People said that I got canceled, but that wasn't the case. I decided to just leave the show."
What to know about the potential 'Martin' reboot
Reboot talks began in February 2018 when TMZ photographers caught Lawrence, Campbell, and Tischina Arnold (Pam) having lunch together. They continued to fuel the rumors in the years that followed and, at this point, have basically all but confirmed that a revival is in the works.
Most recently, Campbell told Entertainment Tonight that there are still talks about a reboot but said everyone has to get their schedules aligned first.
"Everybody's working their behinds off," she explained to the outlet in an interview published on March 2. "So we're all trying to find the time."
"Tichina [Arnold] has her show, and Martin and his movies," Campbell explained, referring to Arnold's CBS show The Neighborhood and Lawrence's continued work in the Bad Boys franchise.
"Carl [Anthony Payne II, who plays Cole] is working constantly and doing stand-up," she added. "So the time is so hard to kind of schedule to do something like that."
Campbell also mentioned that there are concerns about how to move forward following the 2016 death of Thomas Mikal Ford (Tommy).
"That's one of the reasons why it's a little hard, because Tommy's not with us," she said.
But Campbell stressed that it could still very well happen. So cross your fingers.
Check out: Martin Lawrence Addresses Dave Chappelle's Comments About His Bizarre 1996 Traffic Incident
Source: Read Full Article