'Up and Vanished': Jodi Huisentruit Disappearance Featured in Oxygen Series, New Information Surfaces?
Oxygen has a new series, Up and Vanished, which is based on the podcast of the same name. While the two seasons of the podcast focused each on a disappearance, each episode of the series tackles a new case. One of the cases featured on the show so far is the mysterious disappearance of Jodi Huisentruit.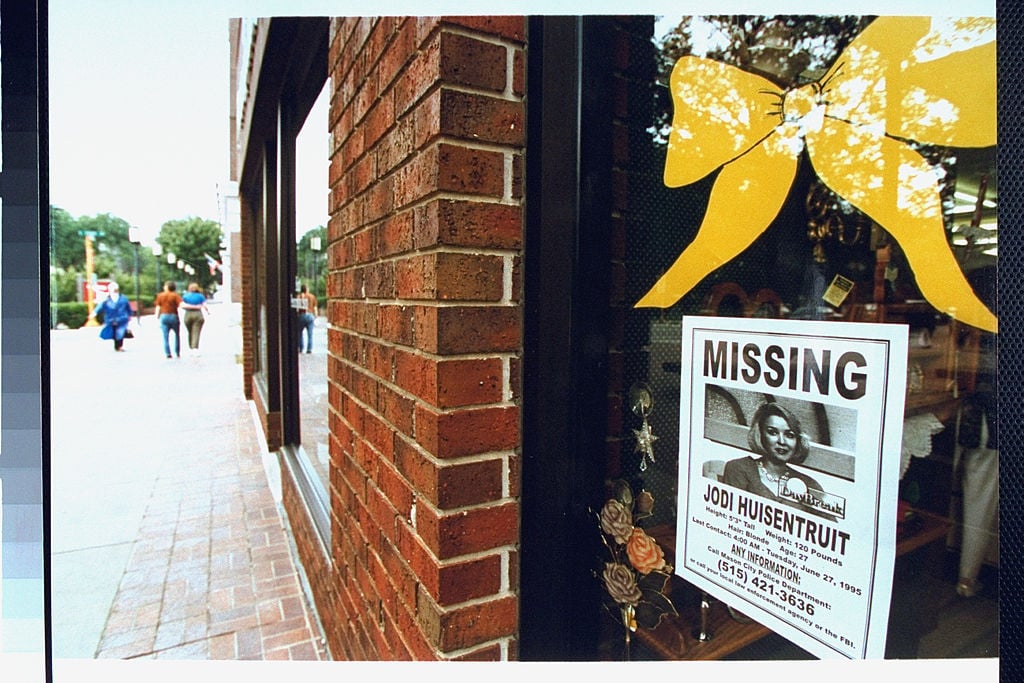 The Jodi Huisentruit missing persons case is one of the most mysterious true crime cases
Huisentruit's disappearance has captivated the media and true sleuths for over two decades. She was a 27-year-old news anchor at a station in Mason City, Iowa. Her co-workers were worried when she didn't show up to her early morning shift in June 1995. After she was late, a producer called her and she said she was on her way but never arrived.
When police arrived at her apartment for a welfare check, they found her car still there, but inside the apartment, she wasn't there and there was evidence of a struggle. Her shoes, hairdryer, earrings, car key, and nd can of hair spray were found near her car.
Police began to investigate her disappearance as an abduction and a missing persons case. By 2001, after all the leads going nowhere, Huisentruit was declared dead.
Several theories have come up over the years, including a stalking incident that may have been going on. A man named John Vancise may have also wanted to romantically pursue her. His name often comes up when the investigation is talked about.
She may have encountered people at the country club the night before
Beth Bednar, an author and retired teacher anchor, was at the Mason City golf tournament that Huisentruit attended the night before she went missing.
A theory presented in Up and Vanished is that Angela Johnson and Dustin Honken may have had something to do with Jodi's disappearance. Johnson worked at the country club where the golf tournament was held. In 1993, the two were arrested for the murders of five people who had gone missing. Honken is on death row and Johnson was sentenced to life in prison.
"I don't know that she [Johnson] talked to Jodi, but she may have very well come face to face with her a number of times that evening," says Bednar in the episode. "As police were putting their case together against Dustin Honken, he managed to suppress a couple of major witnesses that would have proved harmful to him in court."
John Vansice is also a person of interest. Though he has always denied involvement, he was still a person of interest in October 2019. Up & Vanished's Payne Lindsey told In Touch Weekly that people close to Huisentruit think he may have had something to do with it. "Some [of her friends] do. Her friends and family seem unanimous in thinking it was some sort of admirer." Last year, Vansice was diagnosed with an aggressive form of Alzheimer's disease that would prevent him from working with the case.
Lindsey says that overall, the new details they've learned may be a part of the case going forward. "We talked to some people off the record that told us some pretty damning stories. Basically, all I will say is that timelines aren't matching up for everyone in Jodi's life. I think that a clean timeline is truly key in a missing persons case like this. I always go back to the timeline for each person of interest."
Up & Vanished airs new episodes weekly on Oxygen.
Source: Read Full Article