'Very Cavallari': Kristin Cavallari May Have Lowkey Hinted That She Was Getting Divorced Months Before Her Official Announcement
It looked like KristinCavallari and Jay Cutler's divorce was going to get very ugly, very quickly.Initially, reports indicated that the former couple was ready to battle overcash and the custody of their three children. Now, it seems like they'vereached anamicable agreement. The quick turnaround might have something to do withthe fact that they both saw this divorce coming. In fact, Cavallari may havehinted at the impending divorce during a fan event more than two months ago.
Kristin Cavallari advised a fan not to get married
Even as their marital problems mounted, Cavallari and Cutler offered the public a seemingly united front. They attended events together, filmed a reality TV show together, and even took part in meet and greets together. One such event, however, gave fans a real glimpse into the couple's marriage.
TMZunearthed a video from February 2020 that showed Cavallari and Cutleranswering fan questions at an Uncommon James event. In the video, one fan askedCavallari for advice about life as a newlywed. The fan, according to Cosmopolitan,was recently engaged. Cavallari didn't even take a moment to think about thequestion. She quickly told the fan, "don't do it." The group, Cavallari and even Cutler, alllaughed at the advice, but looking back, it doesn't feel like a joke.
Cavallari is not known for having much of a verbal filter. Infact, she has made an entire career out of oversharing. She happily told fansabout dealing with a blocked mammary duct and recounted her colonicdate with Cutler for the television cameras. The admission, which seemedlike a joke back in February, may have been Cavallari's way of subtly announcingthe end of her marriage.
Jay Cutler's body language indicates he was just as over the marriage as Kristin Cavallari
The video doesn't just clearly show that Cavallari wasquestioning her decision to tie the knot, months before she announced her officialsplit. It also indicates that Cutlerwas over the relationship, too. For the duration of the video, Cutler is seenin the frame, looking uneasy. In fact, it seems like he'd rather be just aboutanywhere other than where he was.
It makes sense, now. Cavallari and Cutler's marriage wasclearly on the rocks for several months. In VeryCavallari, Cavallari stated, repeatedly, that she was frustrated by thestate of her marriage, and Cutler's cavalier attitude about it. In the divorcefilings, Cutler said that he had separated from his wife several weeks beforethey returned from a lengthy vacation to the Bahamas.
Can Kristin and Jay's separation be amicable?
While the writing was clearly on the wall for months, itlooks like Cavallari and Culter have figured out a way to move forward amicably.Their disagreements about money seem to have been settled. Cutler agreed toallow Cavallari to purchase aNashville mansion with marital funds. They have even come up with a permanentcustody solution that will enable them to parent equally.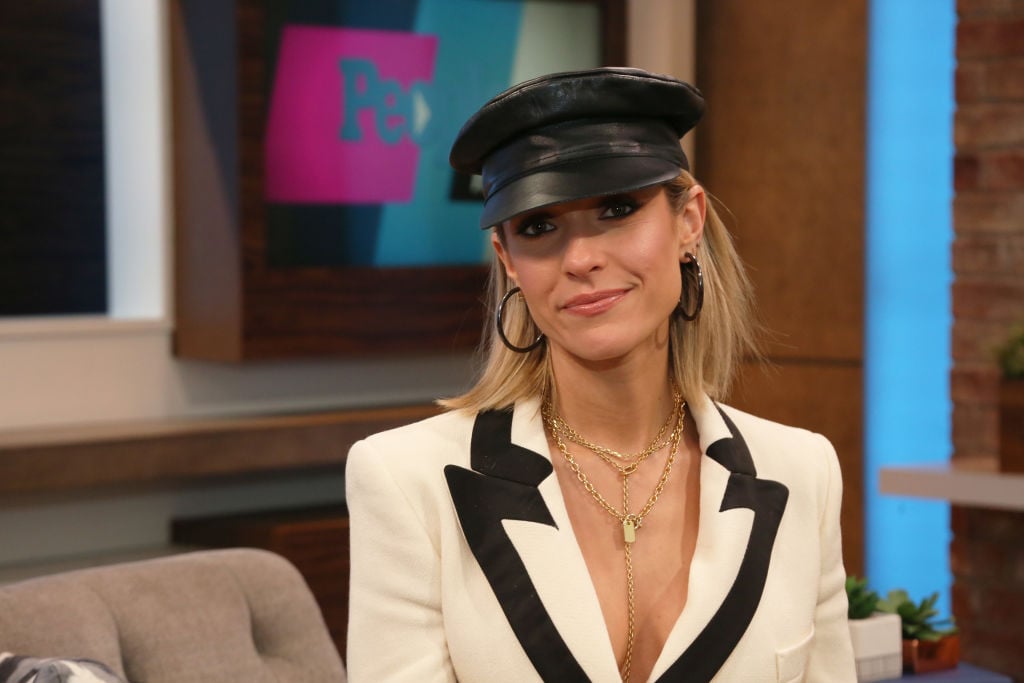 The only issue left seems to be the "marital misconduct"that Cavallari cited in her court papers. While the term has led many tobelieve Cutler cheated on his wife of seven years, that isn't necessarily thecase. Marital misconduct could point to any number of issues, but areputation management consultant told Fox News, none of it bodes well forCutler's image.
Source: Read Full Article