'Virgin River': Fans Prefer the Netflix Show Over the Book Series
Virgin River has become one of Netflix's most-watched drama series. The show is based on the extensive book series by Robyn Carr which centers around the town of Virgin River and its residents.
The show follows Mel Monroe (Alexandra Breckenridge), a Los Angeles-based nurse who leaves her old life behind after a series of horrible tragedies. Though she comes to Virgin River to heal and start over, she also encounters a romance that she never expected with former Marine, Jack Sheridan (Martin Henderson), the town's bar owner. Fans have become so enamored with the show that some prefer it over the books.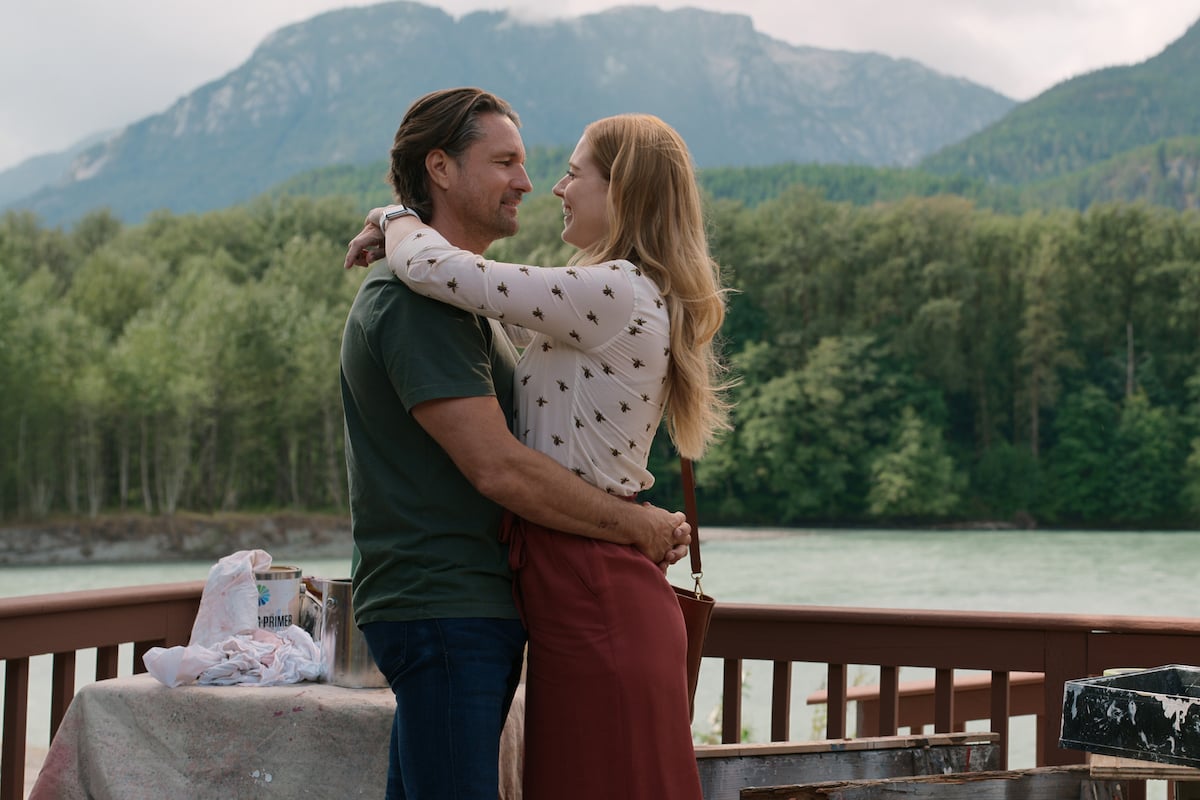 Many 'Virgin River' book characters are absent from the Netflix show
Though Mel and Jack's romance is at the center of the series, there are a ton of characters in Carr's 21-book series. In fact, there are many fan-favorite book characters that we've never seen or heard from on the Netflix show. Showrunner Sue Tenney and the producers of Netflix's Virgin River were forced to truncate some of the characters in storylines to make a more cohesive TV show. Therefore, they knew they could not include everyone.
Tenney explained to TV Line that she and the producers handpicked certain characters for the writers to focus on. As a result, there are huge differences in storylines and in characters. For example, Charmaine Roberts (Lauren Hammersley) is barely mentioned in the books, and Mel's late husband doesn't die in a car accident.
Also in the books, Lizzie (Sarah Dugdale) deals with a pregnancy when she is a very young teen.
Fans prefer the Netflix show over the book series
Typically, fans of book series like the original medium over a TV or film adaptation. But that isn't the case with all Virgin River fans. One Redditor argued that the books fetishized the military and the Marines. Moreover, another fan argued that the series wasn't full of tropes like the books and that the relationship between Mel and Jack was much more romantic than it was in the books.
Another fan added, that Lizzie's story was way too dramatic, and they're glad she was aged up and her storyline was changed in the series. Still, there are some major plot points that fared better in the books than on the show. Fans believe that Preacher (Colin Lawrence) had a better book storyline.
Moreover, Charmaine is only mentioned twice in the show, which was preferable to some.
The 'Virgin River' books are sexier than the show
Still, there are some aspects of the Virgin River show that don't live up to the books. Carr's novels are actually a lot sexier. However, there was a deliberate tactic to make the TV show more family-friendly. "There's a need for positive drama," Carr told Entertainment Weekly when the series first debuted on Netflix. "Not just goody-two-shoes, everything-is-beautiful kind of story, but a kind of story where people have real problems and real issues and they have to resolve them. Hopefully intelligently and with the available help. Maybe with counseling, maybe with medical intervention. They need to come out the other side in a better place than they were, and the characters need to serve as positive role models for the women who are reading the books."
Source: Read Full Article